NOTE: This product is not eligible for the free shipping policy
Imax-B6 Charger Description:

IMAX B6AC is a dual-input intelligent charger and discharger. It uses a high-tech built-in high-performance microprocessor and professional control software for fast charging / discharging device, temperature detector, and built-in adapter.
Beyond IMAXB6. It does not require a power adapter and can be used directly.
Imax-B6 Charger Parameters:
| | |
| --- | --- |
|  Product name: Balance charger | Charging current range: 0.1 ~ 6.0A |
| Model: Imax-B6AC | Discharge current range: 0.1 ~ 2.0A |
| Scope of application: RC model charger | Balanced discharge current of Li-Po: 300mAh / cell |
| Output voltage range: DC 11-18V / AC 100-240V 50/60 Hz | Number of NiCd / NiMH battery cells: 1-15cells |
| Circuit power supply: AC and DC adapter (DC 11-18V / 6A) | Rechargeable lithium battery: 1-6 cells in series |
| Maximum charging power: 80W | Lead battery voltage:2V~20V |
| Maximum discharge power: 10W | Product size:136 x141x34mm |
| Net weight: about 800g | |

Imax-B6 Charger Packaging Includes:  
1 x  IMAX-B6AC Battery Balance Charger(With Accessories)
Imax-B6 Charger Details: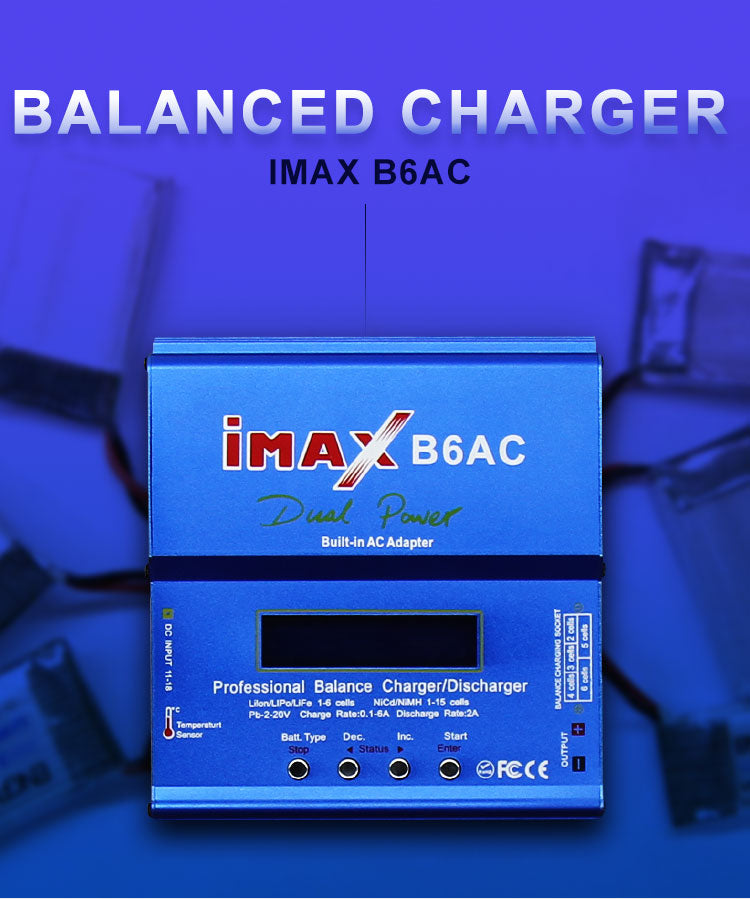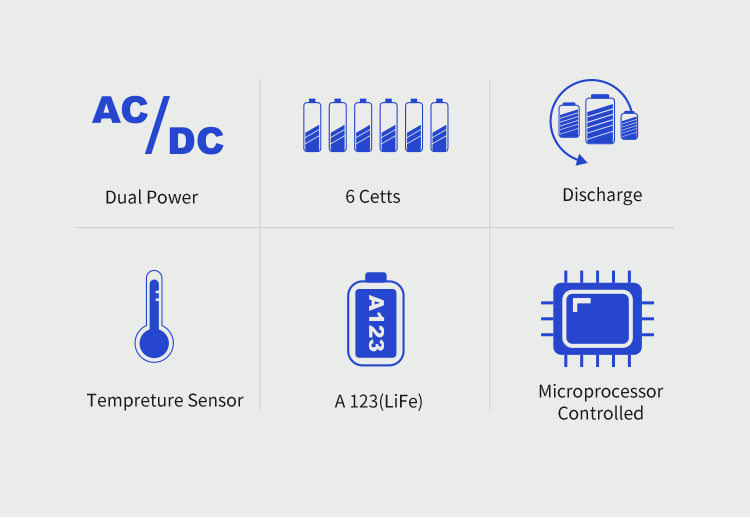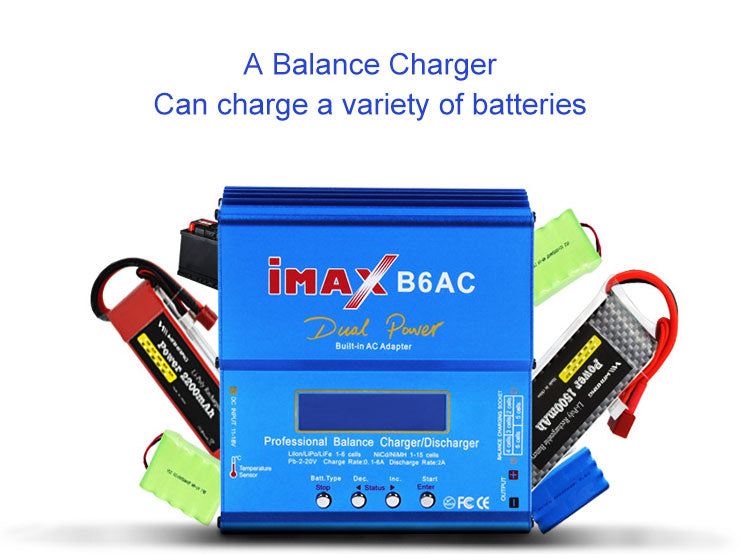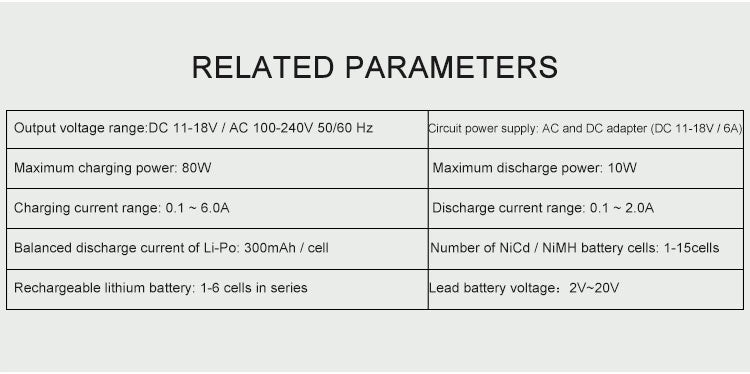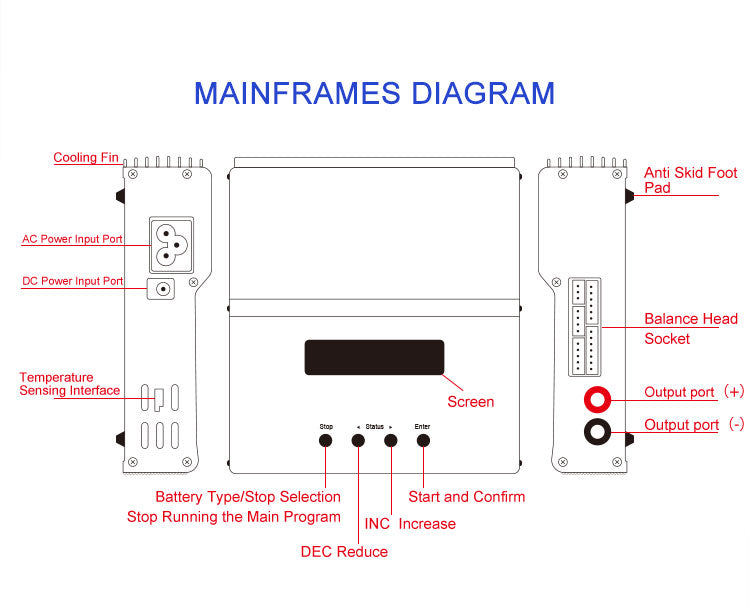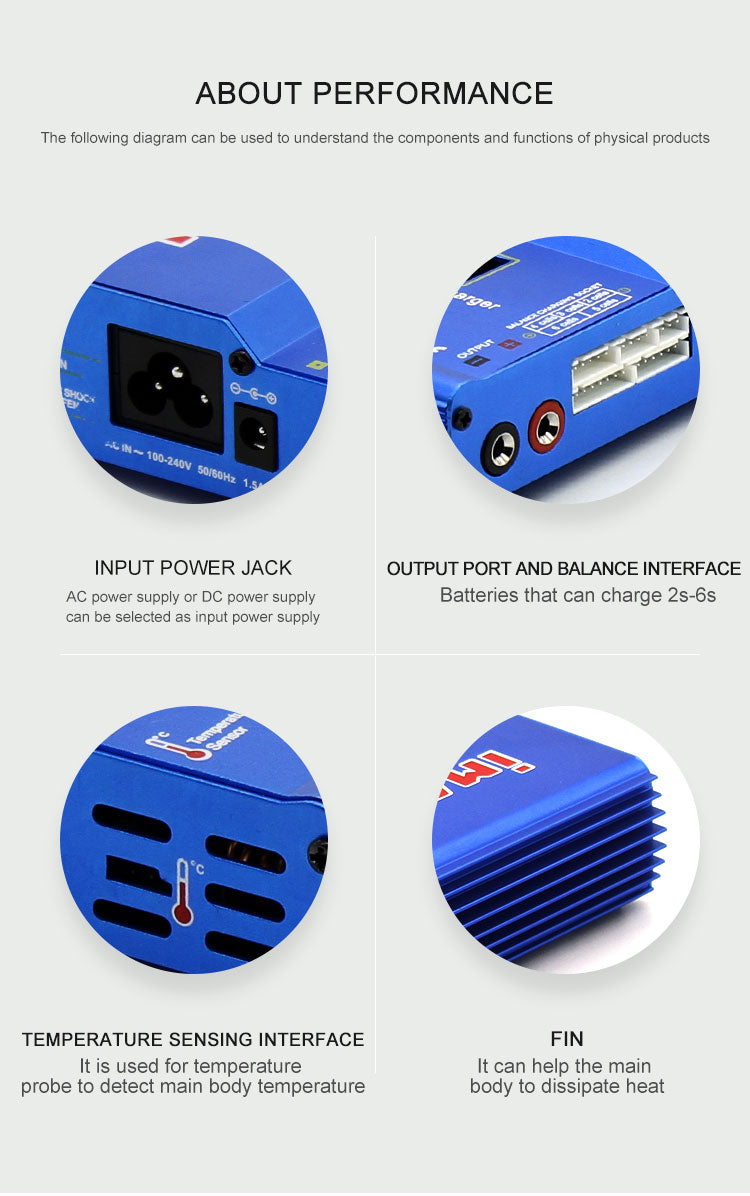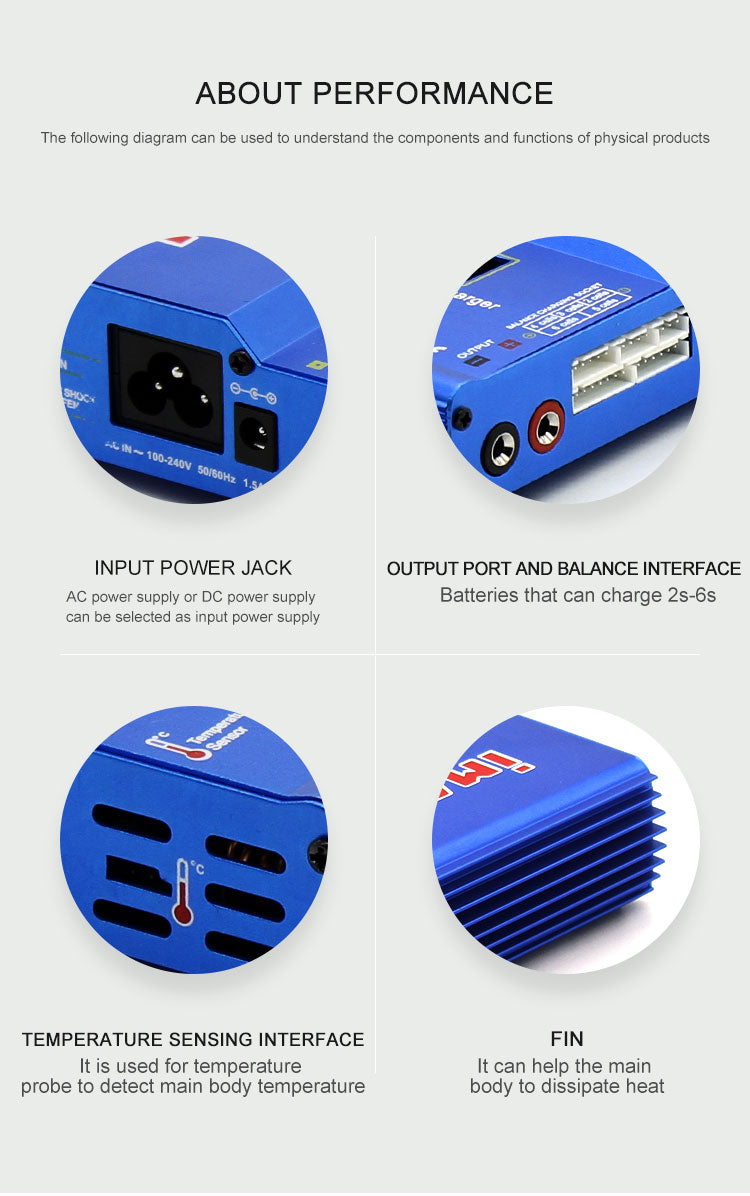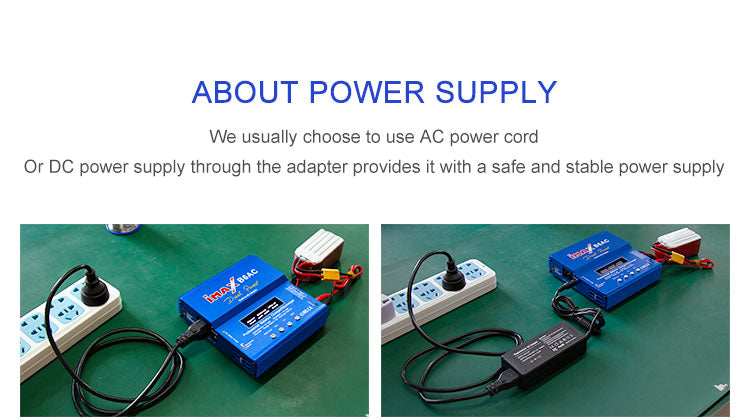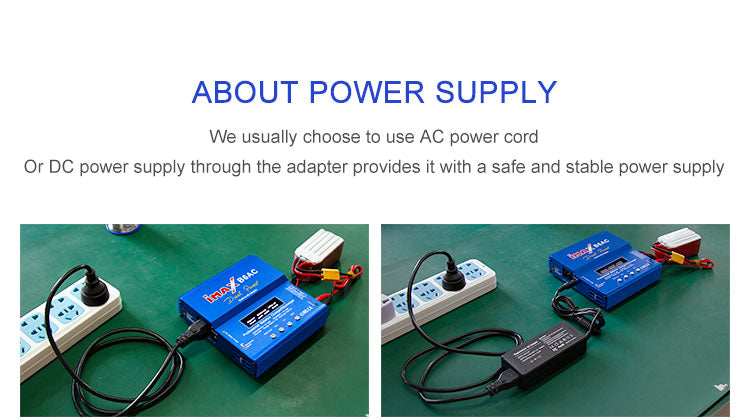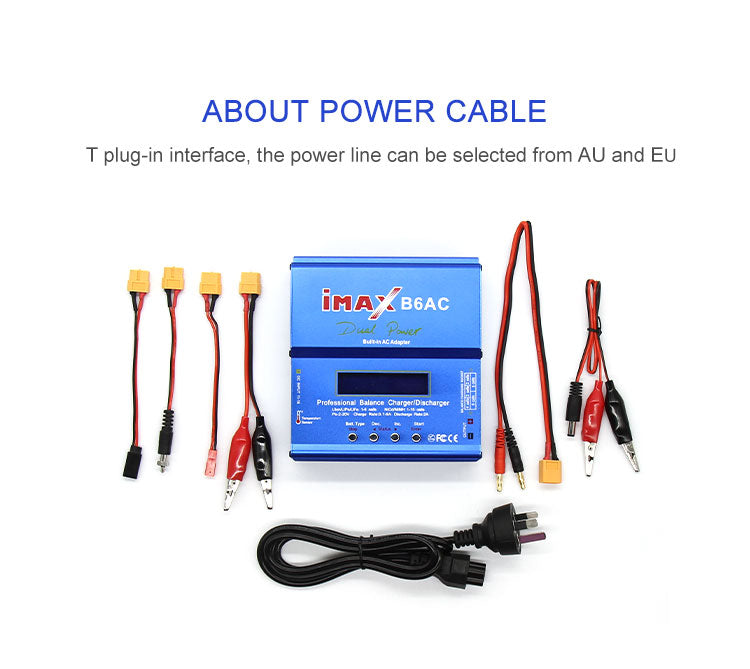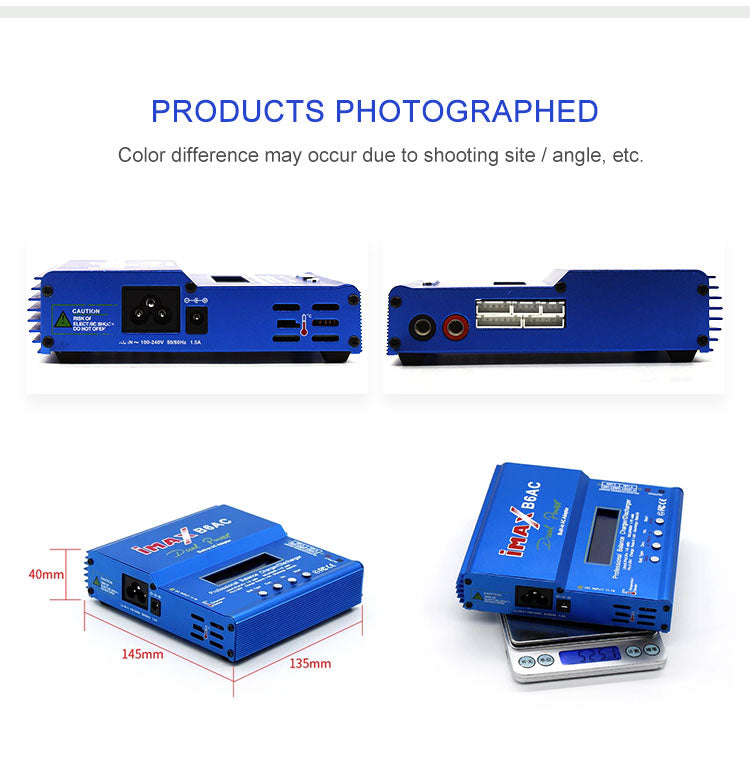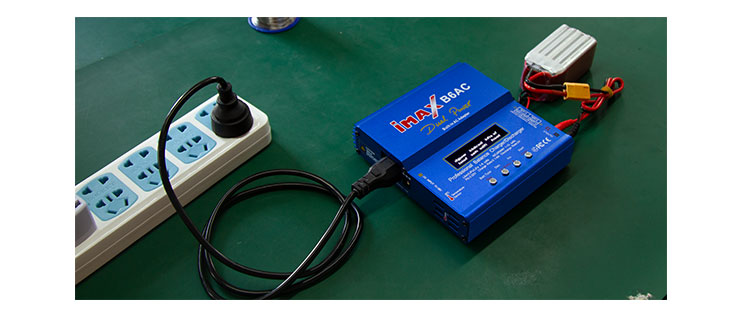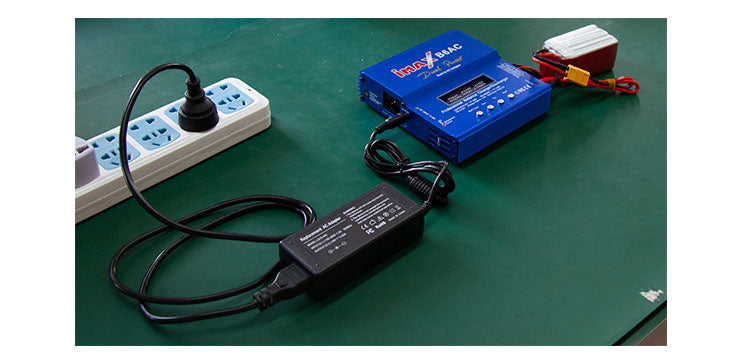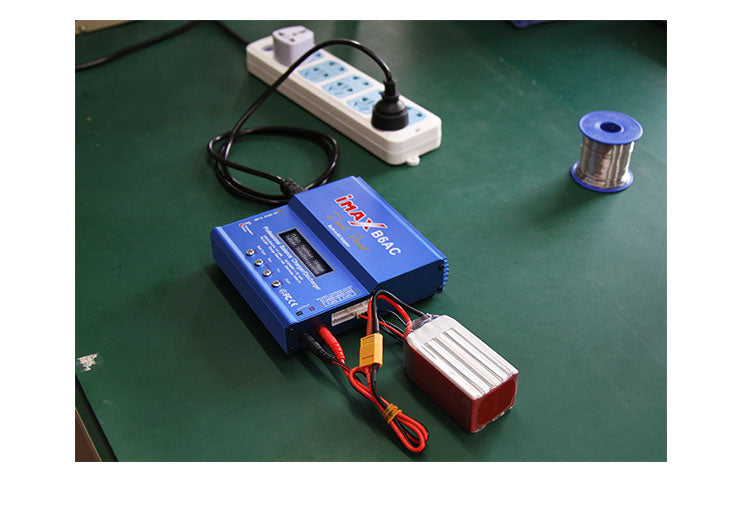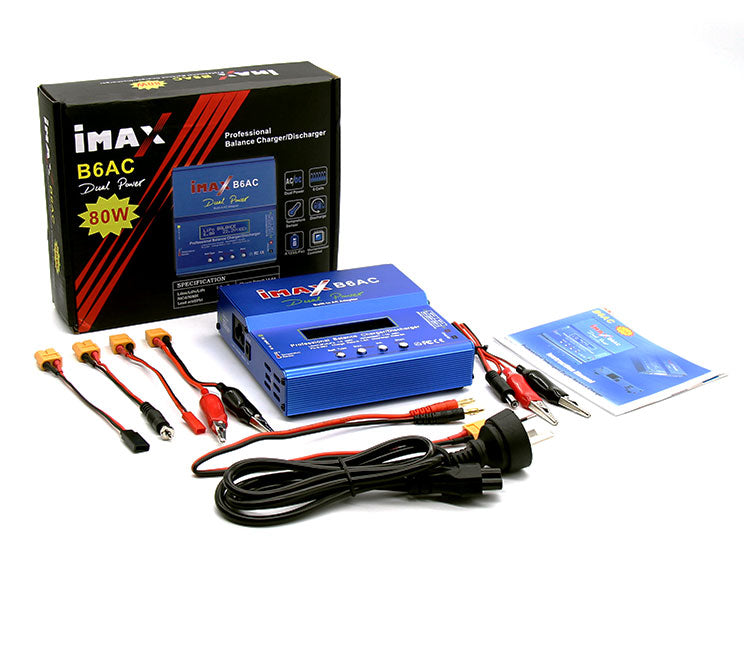 Imax-B6 Charger Feature
B6 is a multifunctional smart charger that can be used for Li-Po, Li-Ion, Li-Mn, Li-Fe,NiMH, NiCD, and Pb batteries are charged/discharged.
B6 has a balanced charge/discharge function of a lithium battery pack. It can guarantee that every unit in the battery pack will not Overcharging and overdischarging occurred.
B6 with backlight LCD display real-time display of battery charging data, battery voltage, charging current,Battery temperature, charge/discharge capacity and charge/discharge time.
B6 intelligent operability allows you to complete a variety of battery charge / discharge very easy and safe.
B6 has a variety of lithium battery charging methods: normal / fast charge / slow charge / storage / balance, and with circulationCharging/discharging function, up to 5 cycles.
Tips:
If you want to distribute our products, please contact us and we'll be glad to send you our price list.
Email: info@sequremall.com
To the Buyer: Dear customers, thanks for the support to Sequre. After your order is confirmed, please note the declare value on the checkout page, so that we can deliver the goods to you quickly.Wish you a happy life.
Sequre Team