Smart Motion Control Electric Screwdriver 

SQ-ES126 is a MCU based on STM32, equipped with high-definition OLED digital display, supports Type-c interface 5V power supply and firmware upgrade. The three LEDs on the front are illuminated at close range, allowing users to use and comfort in dark environments. SQ-ES126 is a smart screwdriver with multi-directional angle sensing. At the same time, it is a smart screwdriver that is illuminated, and can also be used in manual mode.
motor rating: 0.5W
the sequential driver ratio  64:1
rpm: 245
Packing List  
1 x SQ-ES126 Smart Screwdriver
24 x Screwdriver Bits
1 x Manual Handle
1 x Instruction Manual
Shape and Size:
Product Net Weight: 122g
Packing Size: 172*80*48mm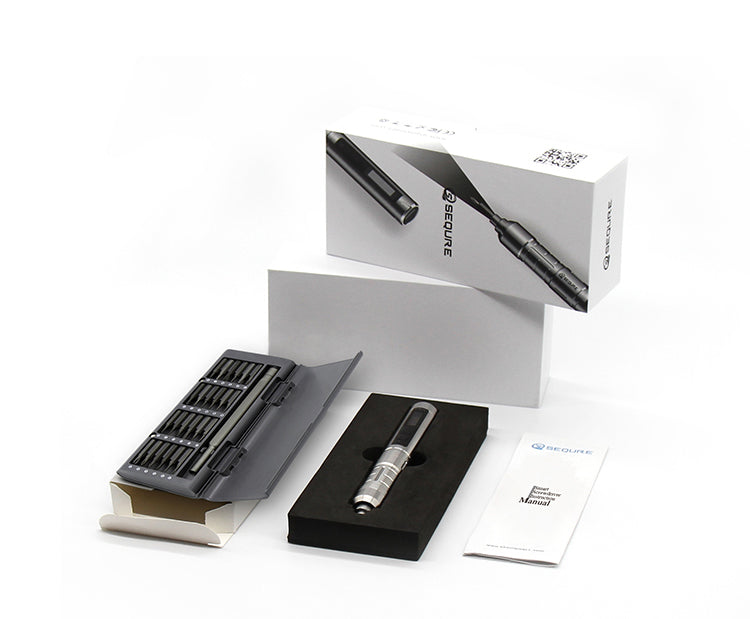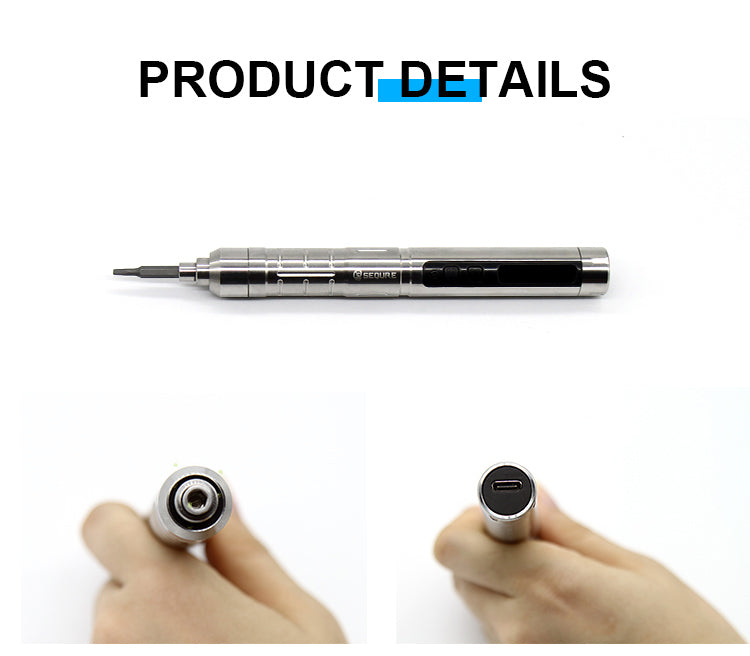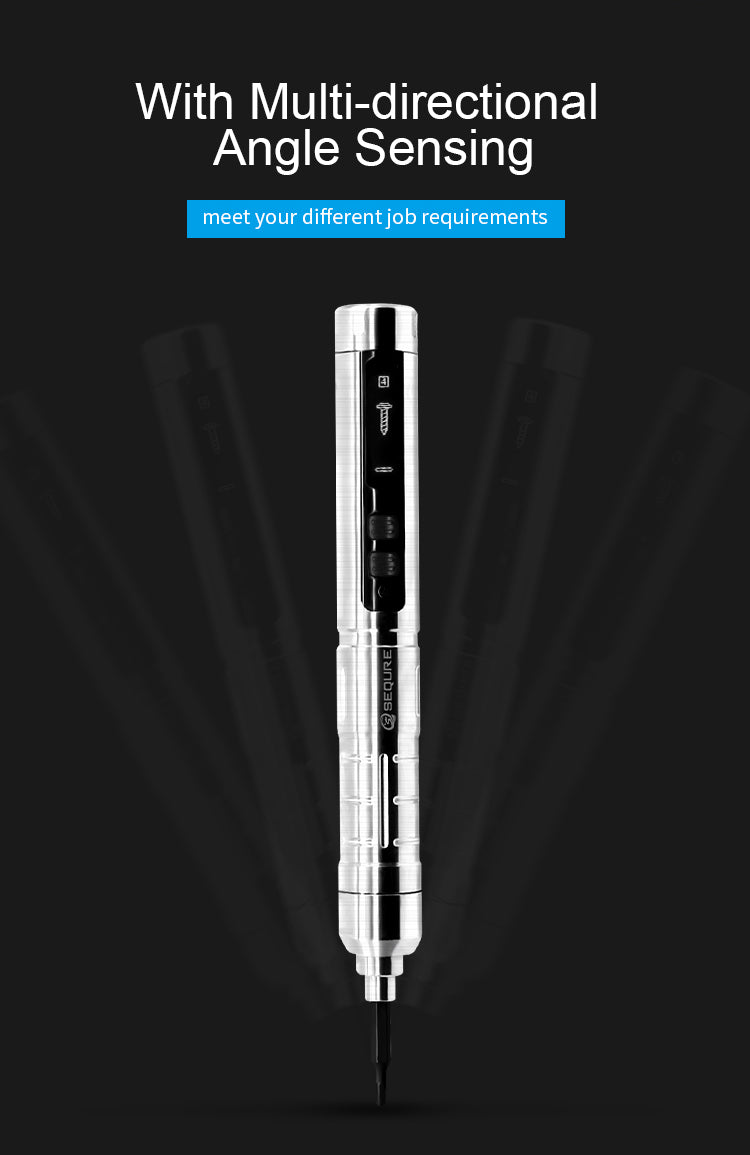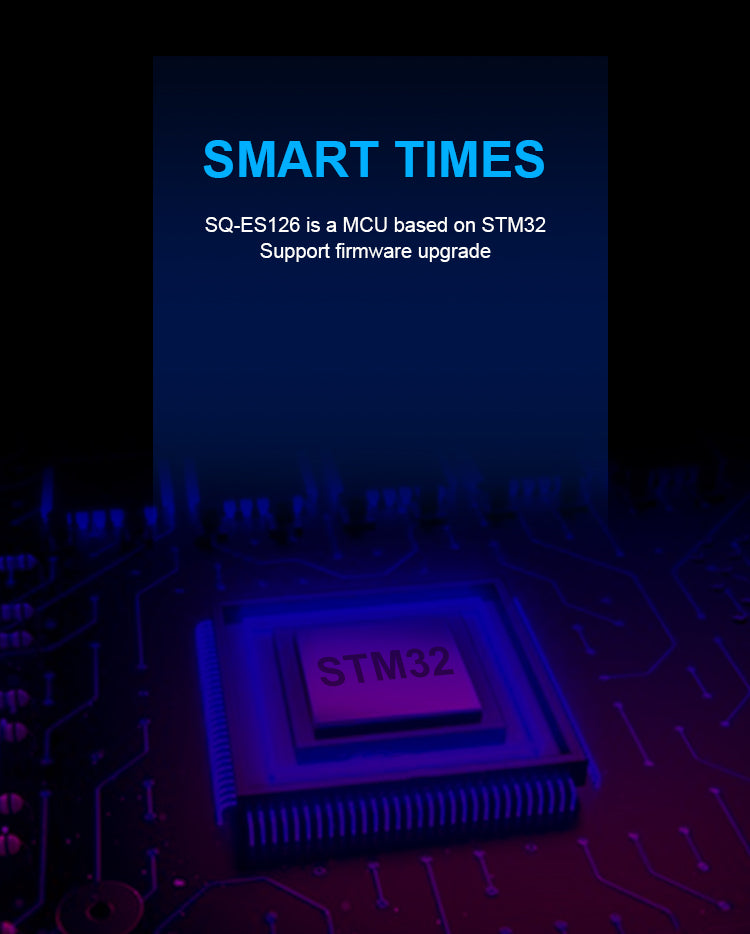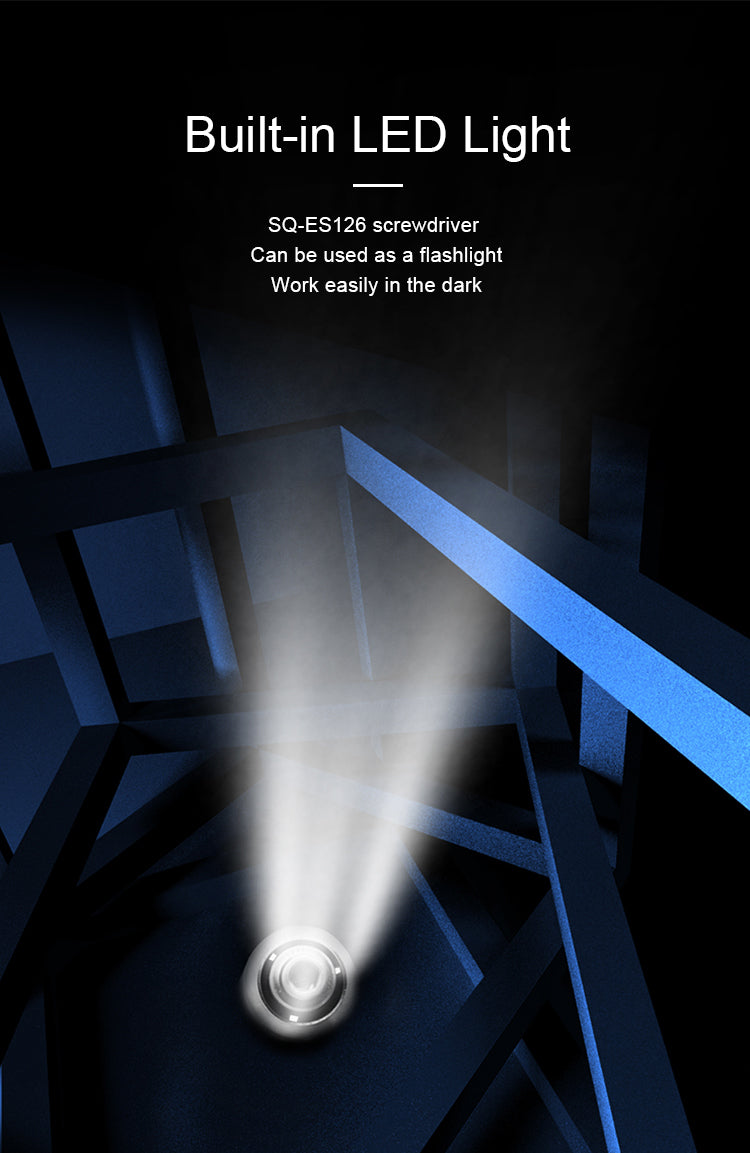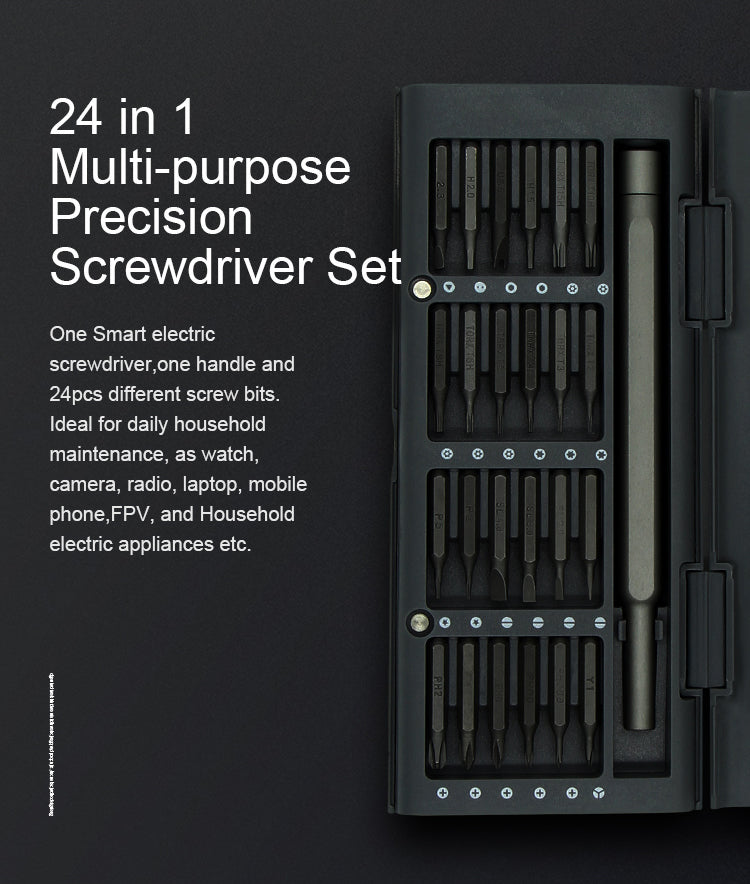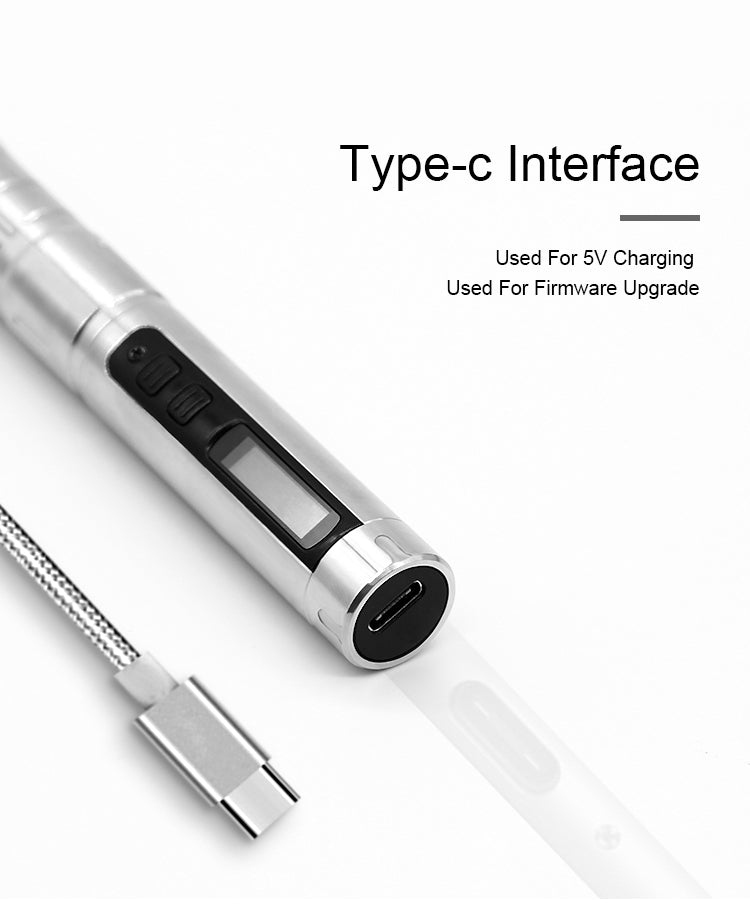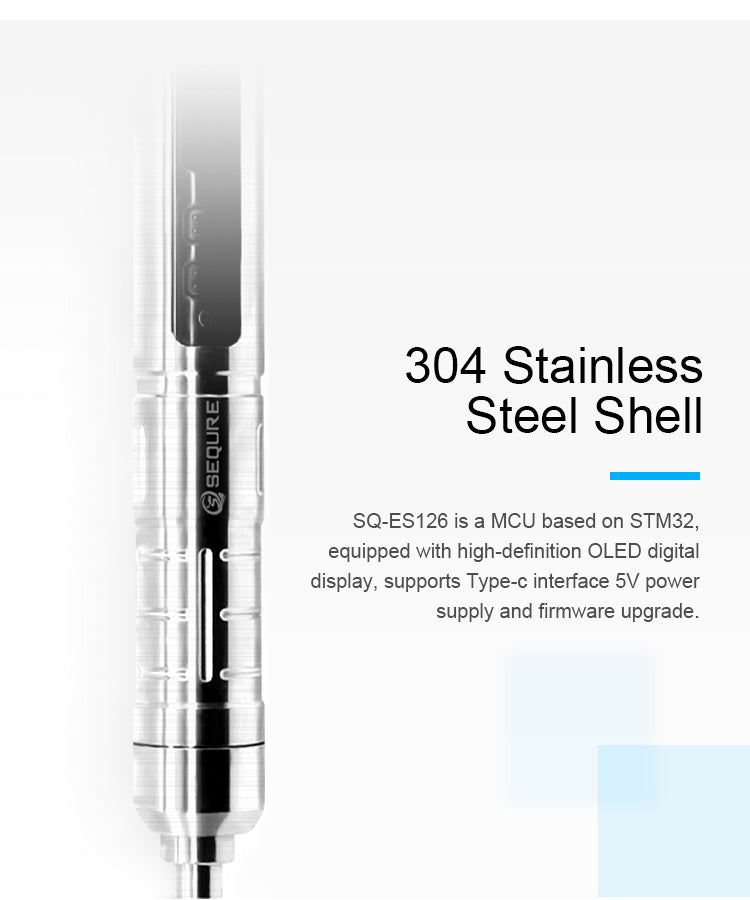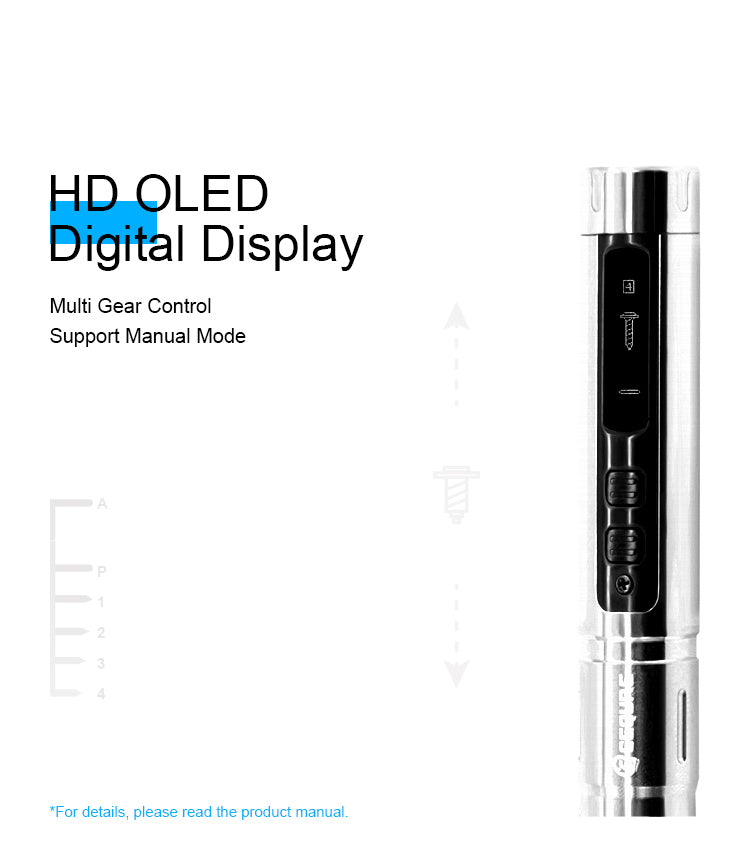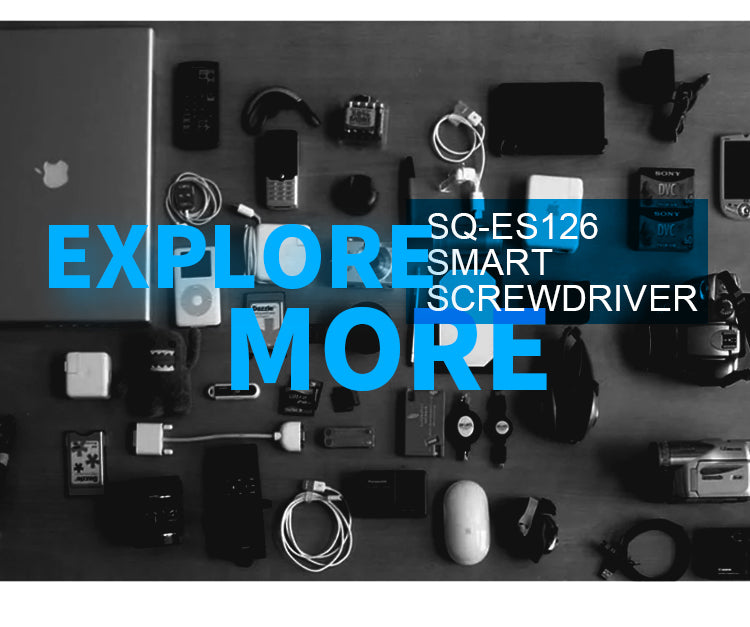 SQ-ES126 Certificate and Test Report
CE, FCC certification and strict quality control system to ensure the company's high-quality products.
Tips:
We accept OEM & ODM. If you want to distribute our products, please contact us for more affordable price and we'll be glad to send you our price list.
Email: info@sequremall.com
To the Buyer: Dear customers, thanks for the support to Sequre. After your order is confirmed, please note the declare value on the checkout page, so that we can deliver the goods to you quickly.Wish you a happy life.
Sequre Team