Recently, there has been an upsurge of robot dog, which can jump, run and flip backwards, which has aroused people's interest.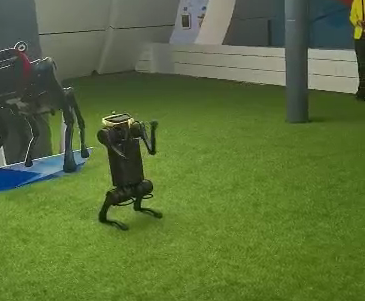 The single leg structure of the quadruped robot dog relies on two motors to transmit power to the drive shaft through the belt. As shown in the figure: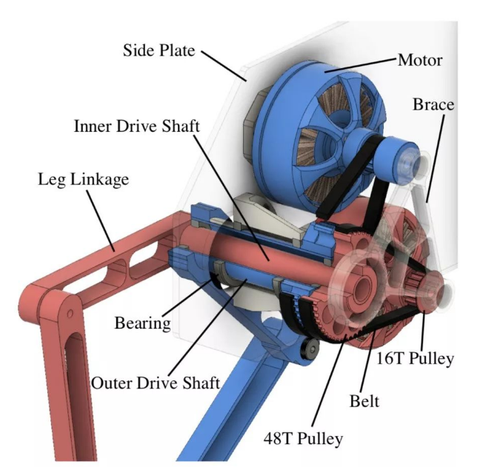 The body part can adopt 4 pieces of open source brushless drive.
The robot walks, trots, flips and jumps by directing different sinusoidal open-loop trajectories to four
odesc drivers
.