What is an Electronic Sensor Screwdriver
Electronic sensor screwdriver realizes one-handed reversing and one-handed speed adjustment through motion sensing technology. When in use, turn on the lock switch of the electric screwdriver, press and hold the switch to mark the starting point, and then turn the electric screwdriver clockwise or counterclockwise. When you rotate it clockwise, the bit of the electric screwdriver will also rotate clockwise. When rotating clockwise, the bit of the electric screwdriver will rotate counterclockwise. What's even more amazing is that as the rotation angle becomes larger, the speed of the bit will change from slow to fast. When the screw is tightened, the electric screwdriver will automatically stop. This automatic sensing capability benefits from the built-in gyroscope and microprocessor system, which can control the speed and direction of the screw head. Of course, if you don't want to use automatic transmission and are more accustomed to your own control, then you can use manual transmission.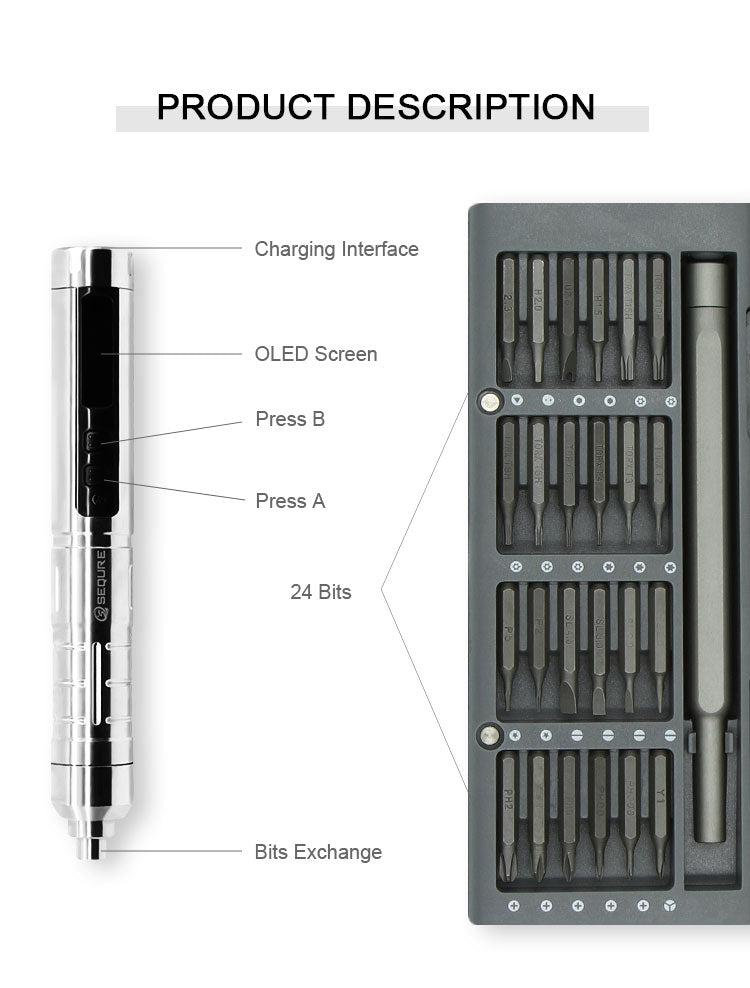 The ring-shaped LED illuminator provides bright light, lighted screwdriver giving you another pair of eyes in the dark and harsh environment, allowing you to see the working environment clearly.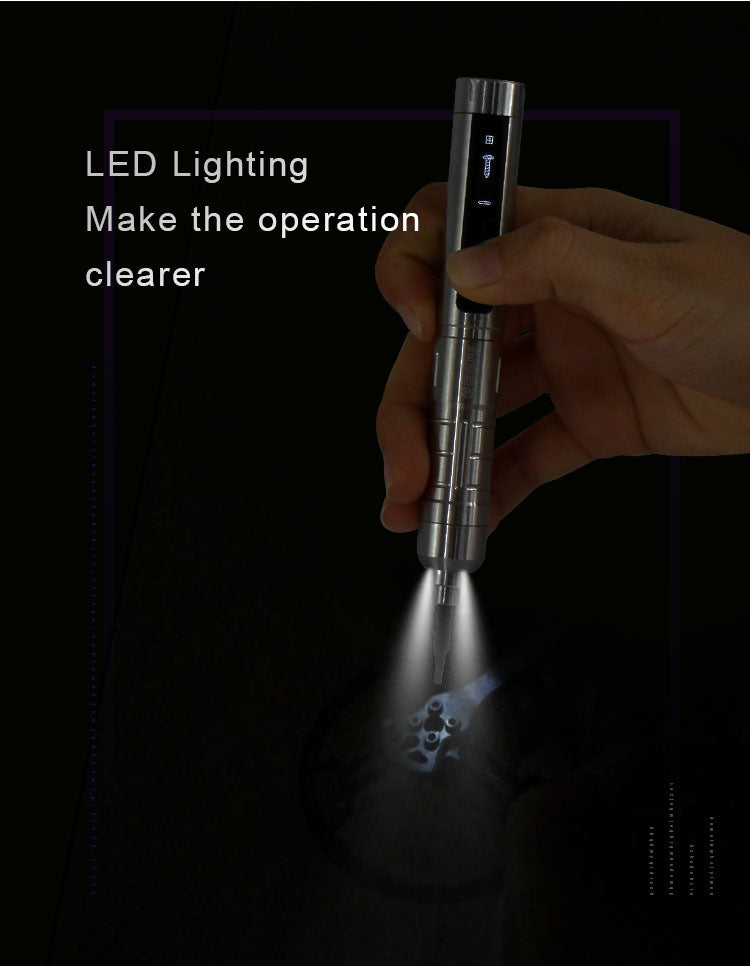 Dear Customer/DIYer
Thank you very much for your support and hope you have a happy and interesting shopping experience. We are very welcome to the majority of customers and friends to participate in our DIY interesting articles sharing activities.
Share & Cash Back
All the customers who bought our products include electric soldering iron, screwdriver, spot welder, stepper motor, motor drive,VESC on sequremall.com. Welcome to write down the interesting DIY events in the product process and share them on sequremall.com.
The number of words is more than 300 words, have exquisite picture in the article. Send us your article. After check your article and it pass through, we will cashback the amount of 5-8 dollars according to the quality of the articles.
Welcome to contact this email (info@sequremall.com) and send us the articles for checking.