CHEAP DIY Spot Welder / Compared to $200 Sequre SQ-SW1 BY Donny Terek
In this video I decided to show you have I made this simple and cheap spot welder which is a highly useful tool for a DIY'er that can be used in many different projects for creating rechargeable battery packs! Nowadays, lithium batteries are widely using in the electronic products, rechargeable batteries, electric vehicles, balance vehicles, aircraft models, ship models, electronic tools and so on. I am using a microwave oven transformer that I have salvaged a while ago. I also compare my DIY spot welder to a $200+ Mini Intelligent DIY Spot Welder OLED Automatic&Manual Switching Lithium Battery Power Battery Pack Welding Machine SQ-SW1.
how to build this upgraded DIY spot welder

𝗣𝗮𝗿𝘁𝘀 𝗳𝗼𝗿 𝘀𝗽𝗼𝘁 𝘄𝗲𝗹𝗱𝗲𝗿:

Spot welder controller 
Welding handle
9V AC transformer 
Microwave transformer 
Cable connector (2 sets 35-50) 
Foot pedal switch
35mm² cable (3 meters) 
Copper electrodes
AC input Jack
AC cord 
2.1mm DC input jack
Brass standoffs 
Heat shrink tubing (12 mm) 
Cable lugs 35-10
Enclosure
SQ-SW1 worth the investment if you are making many batteries.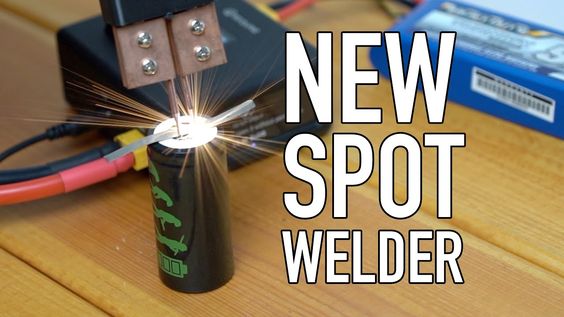 Hope you give this project a try! ✌️
Dear Customer/DIYer
Thank you very much for your support and hope you have a happy and interesting shopping experience. We are very welcome to the majority of customers and friends to participate in our DIY interesting articles sharing activities.
Share & Cash Back
All the customers who bought our products include electric soldering iron, screwdriver, spot welder, stepper motor, motor drive,VESC on sequremall.com. Welcome to write down the interesting DIY events in the product process and share them on sequremall.com.
The number of words is more than 300 words, have exquisite picture in the article. Send us your article. After check your article and it pass through, we will cashback the amount of 5-8 dollars according to the quality of the articles.
Welcome to contact this email (info@sequremall.com) and send us the articles for checking.