Note: This XT60 Connector to DC5525 Extension Cable is not for single sale. Please don't order in single order. But you can make a cross buy or order bulk, order bulk 5 pcs min, cross buy without limit. Thank you for your support, enjoy your shopping! 
XT60 Connector to DC5525 Extension Cable Specification
DC Head Size: Outer Diameter: 5. 5(mm)
Inner Diameter: 2.5(mm)
Material: 18AWG copper wire, 2*38 0.16 copper wire, foot 0.75 square
Length: 1 m
Outer diameter: 4.5MM(mm)
Current: less than 10A
Colour: Black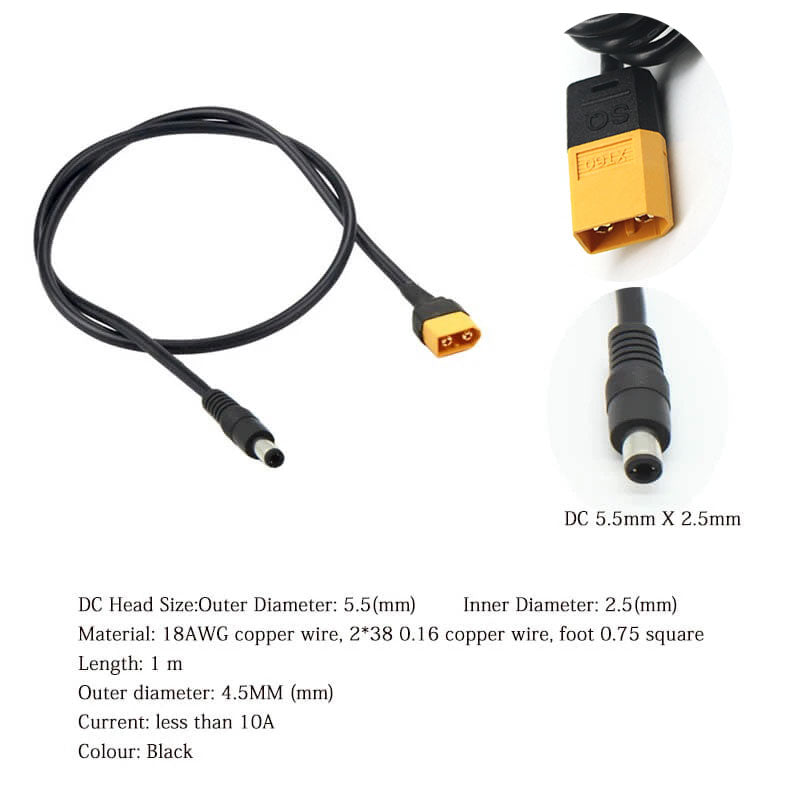 Tips:
If you want to distribute our products, please contact us and we'll be glad to send you our price list.
Email: info@sequremall.com


To the Buyer: Dear customers, thanks for the support to Sequre. After your order is confirmed, please note the declare value on the checkout page, so that we can deliver the goods to you quickly.Wish you a happy life.
Sequre Team