Products Description:
This Soldering Iron kit contains one SQ-D60B Electric Soldering Iron, one 45W PD Power Adapter ,4 Replacement Soldering Iron Tips (TS-B2,TS-BC2,TS-D24,TS-I),1 pc lead free solder wire, 1pc Tin absorbing wire.


Features:
The SQ-D60B is equipped with a SQ-001 soldering iron head and uses TYPE-C power supply.
SQ-D60B with humanized functions such as automatic sleep shutdown, induction wake-up, etc., it is a portable intelligent constant temperature electric soldering iron.
The operation is simple and easy, the temperature rises quickly and stably, and the round and small body is full of simplicity and luxury. It is an essential welding tool for electronic players.
Control terminal:

SQ-D60B adopts integrated TYPE-C power supply interface. The circuit design is stable and safe. The built-in processor, dual temperature sensor and motion sensor are the perfect combination to make SQ-D60B freely switch between various temperature ranges. Wake-up,  over-temperature and high-pressure alarm, etc., truly realize intelligent intelligent constant temperature electric iron.
Products Description: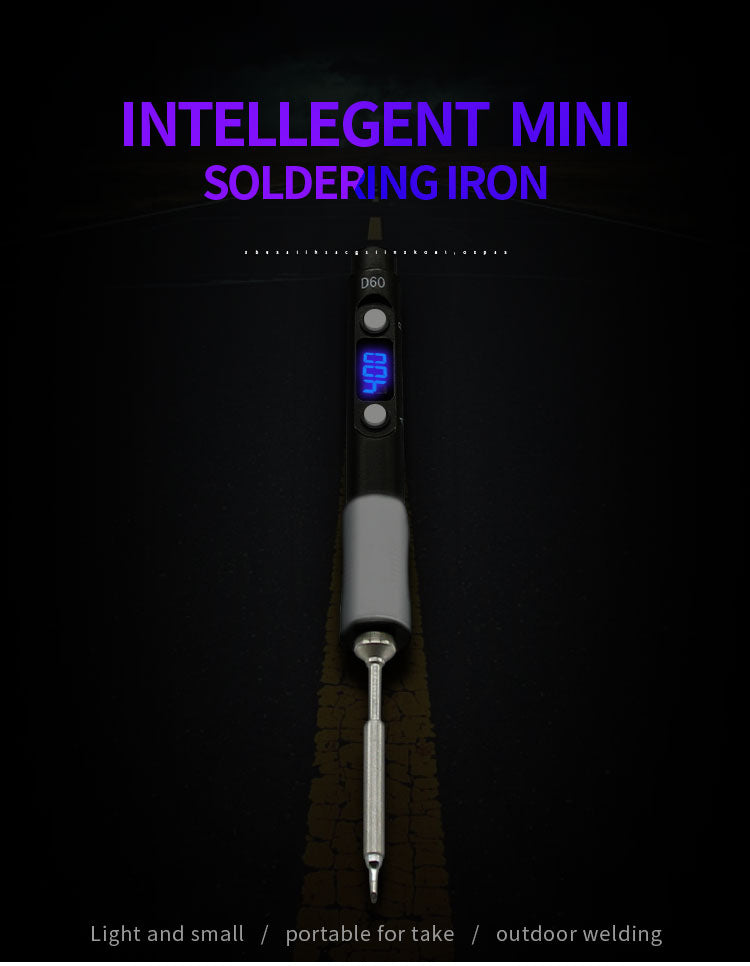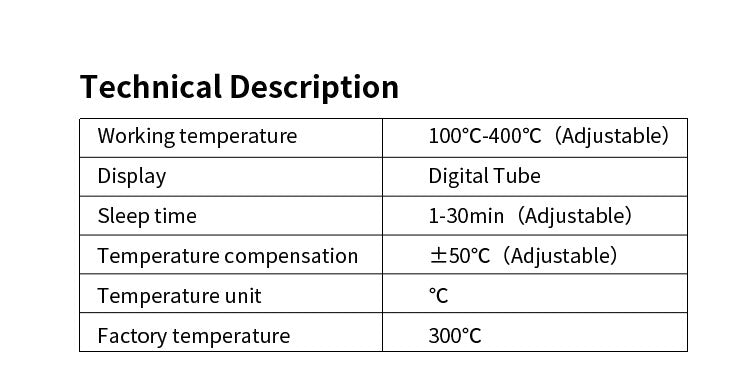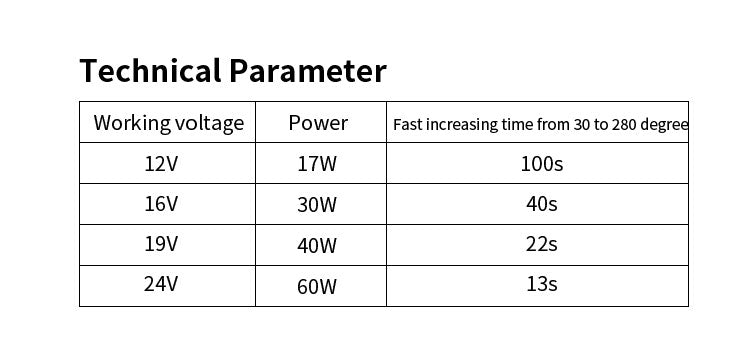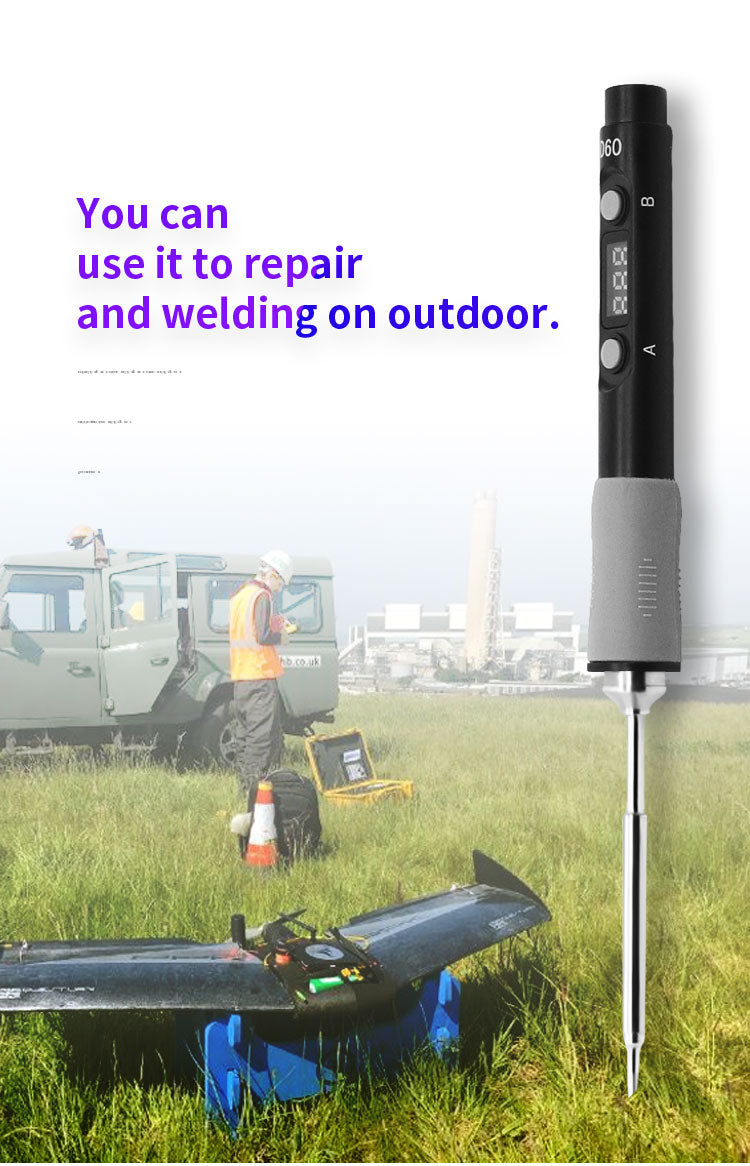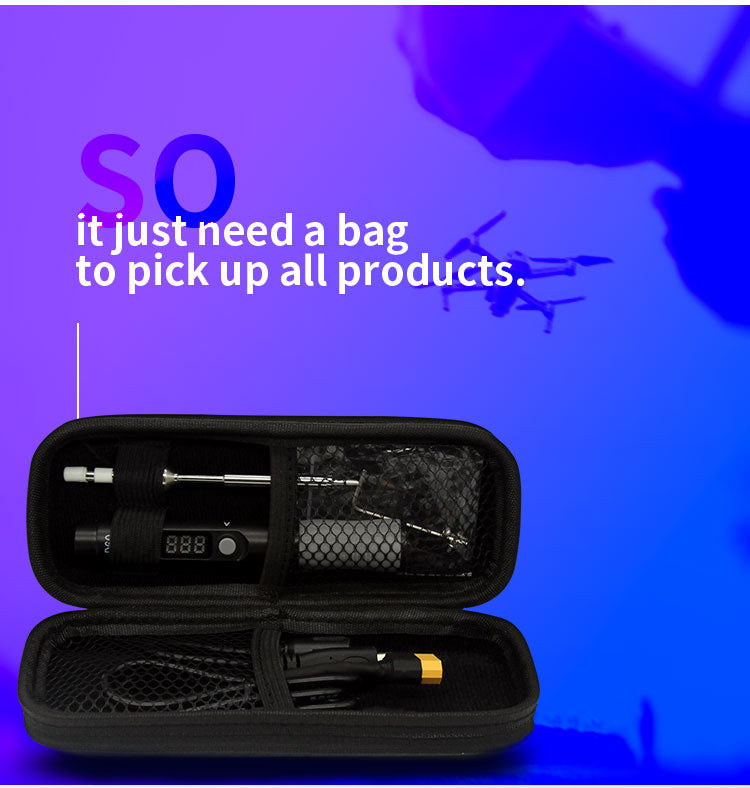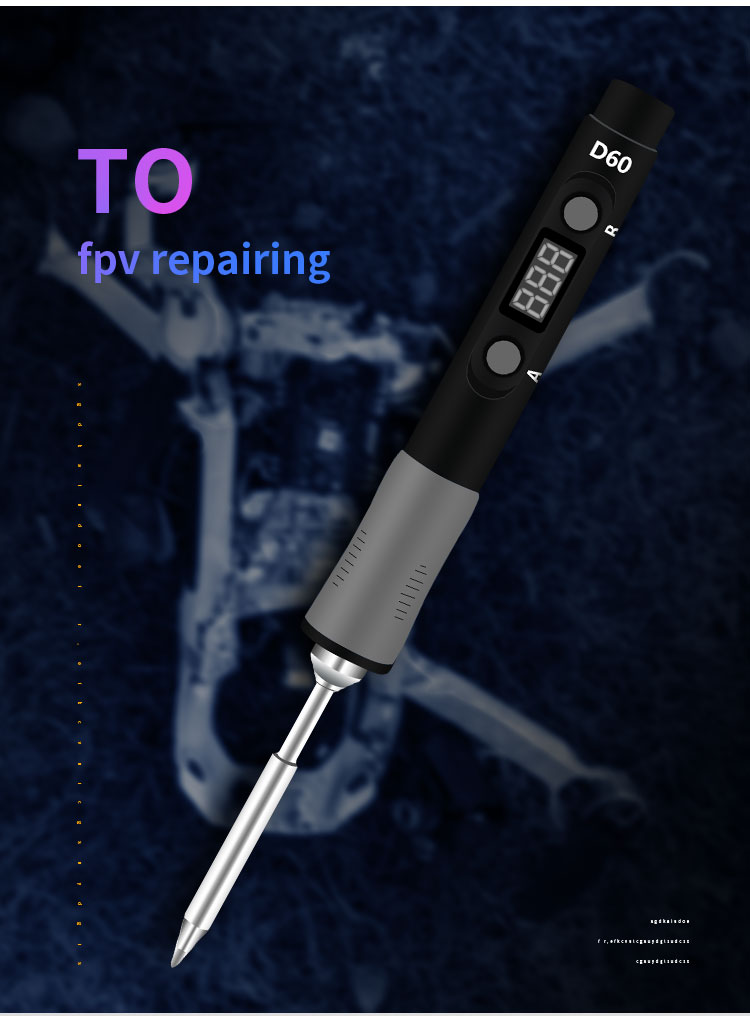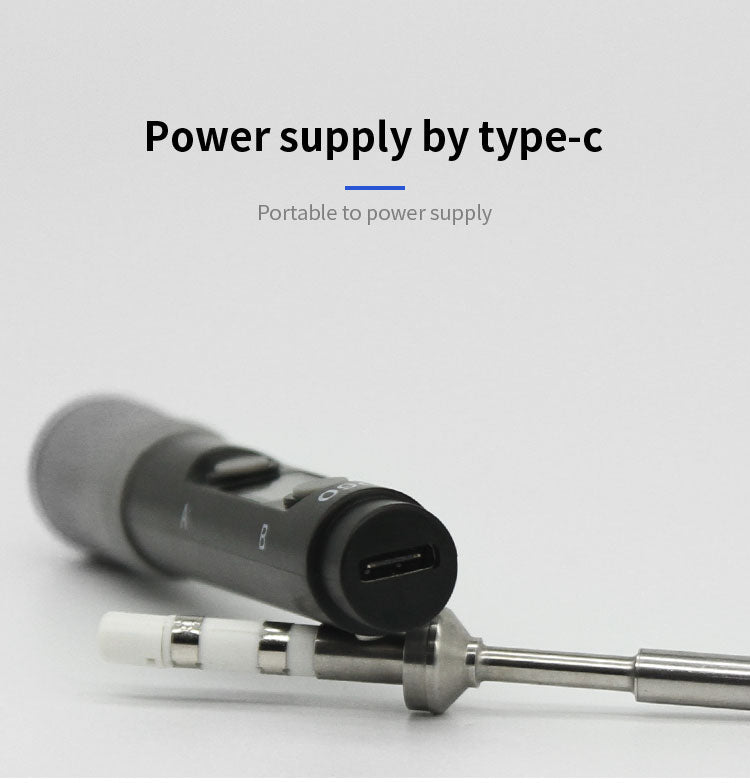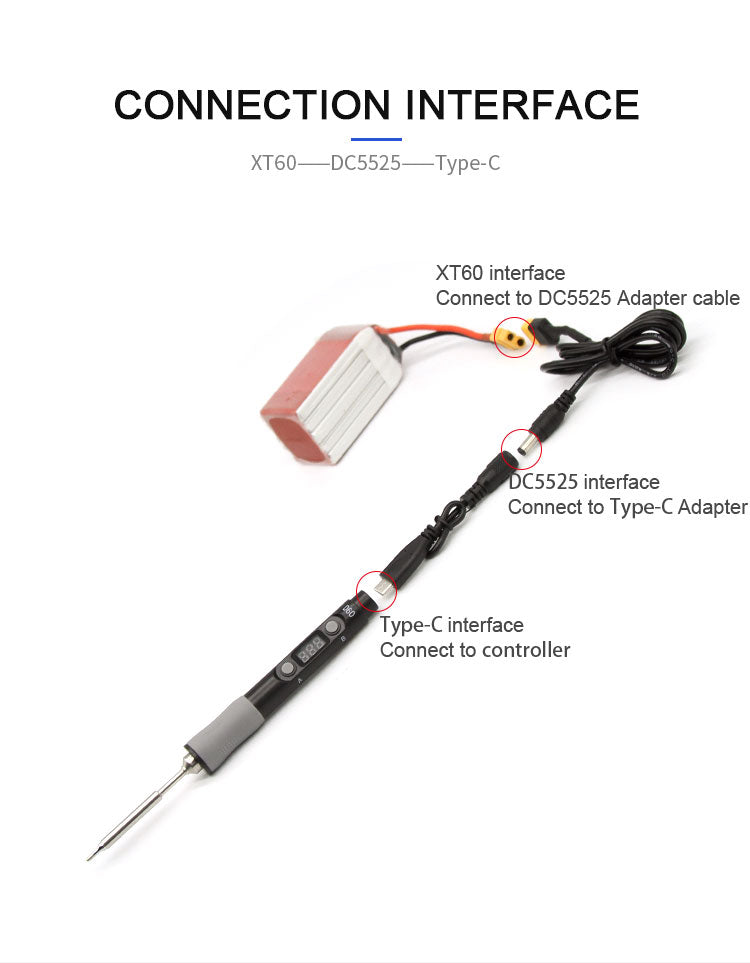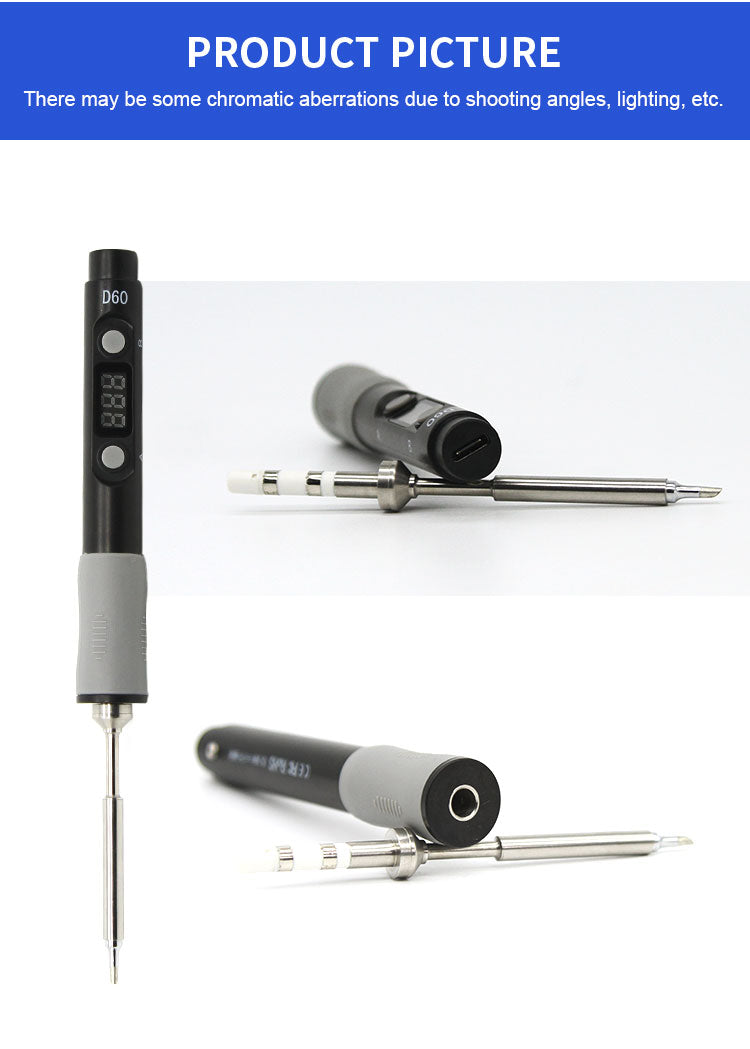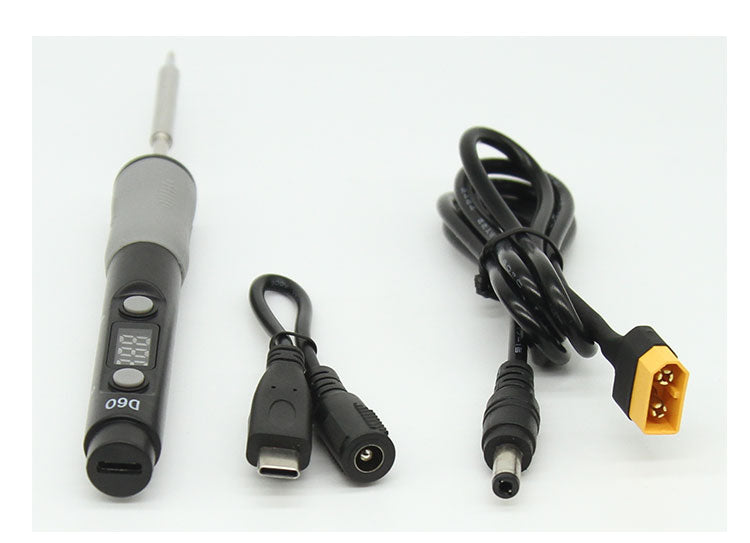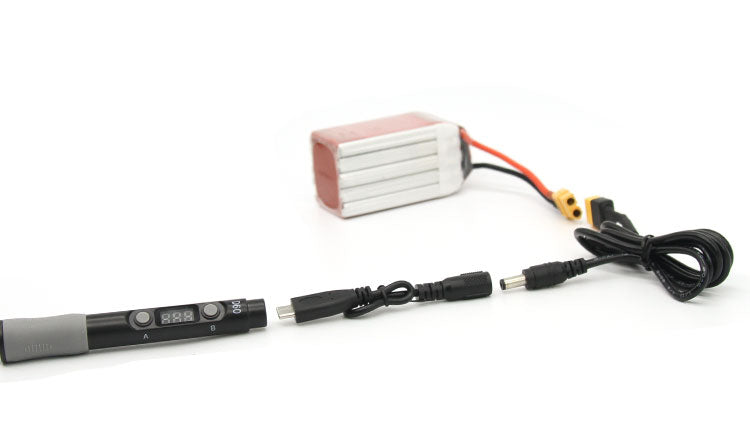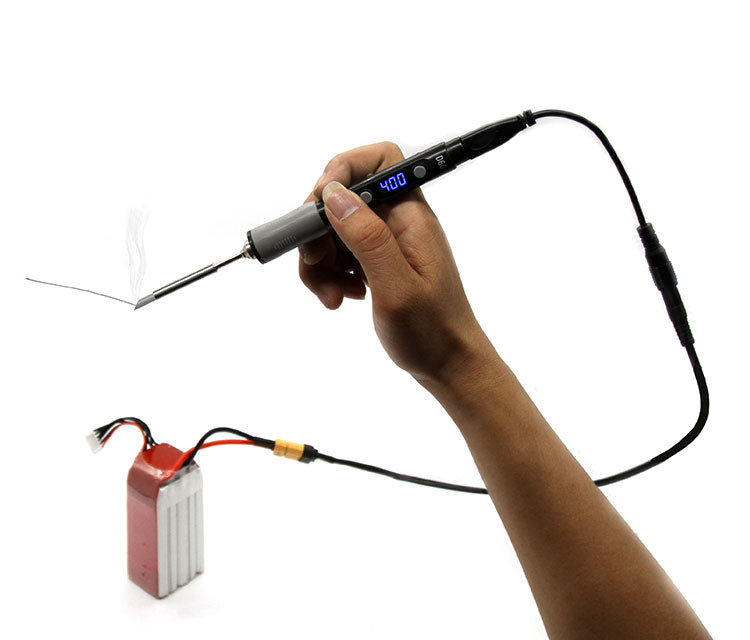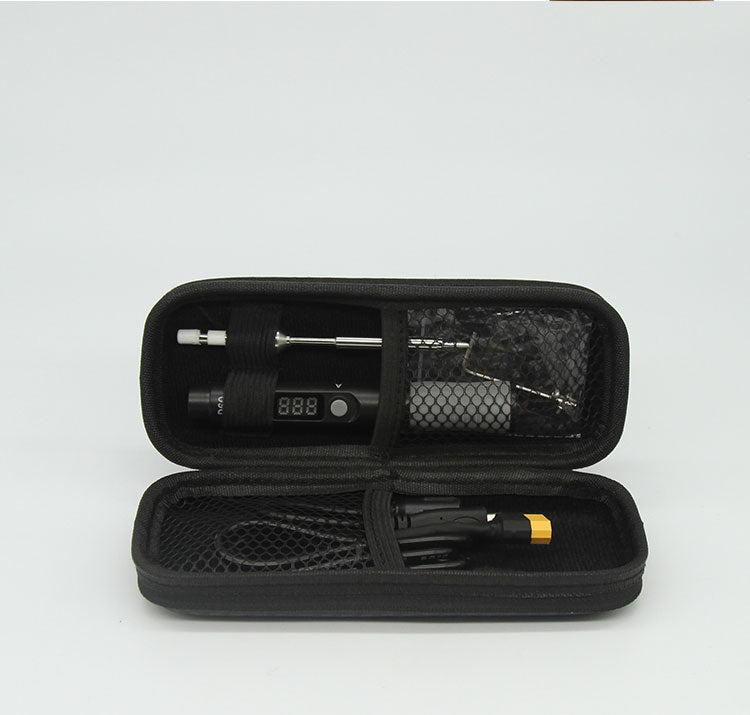 Heating end:
* The heating end uses an internal heating core
* Temperature range: 100-400 ℃ (Adjustable)
* Temperature stability range: ± 5 ℃
Packing list:
1 x Controlle (SQ-D60B optional)
4 x Soldering Iron Tip (TS-B2,TS-BC2,TS-D24,TS-I)
1 x PD45W power adapter (US / EU plug optional)
1 x Conversion Line
1 x Instruction Manual
1 x Soldering Iron Stand
1 x Hex Key
1 x XT60 Power Cable
1 x lead free solder wire
1 x Tin absorbing wire
To the Buyer: Dear customers, thanks for the support to Sequre. After your order is confirmed, please note the declare value on the checkout page, so that we can deliver the goods to you quickly.Wish you a happy life.
Sequre Team