[Products Details]: This Soldering Iron kit contains one SQ-001 Electric Soldering Iron, one 45W PD Power Adapter and 4 Replacement Soldering Iron Tips (TS-B2,TS-BC2,TS-D24,TS-I),etc.  
[Products Advantages]: Lightweight design, easy to install and use, easy to remove and store, comfortable control handle, high-efficiency heating end, simple control interface. It is a favorite tool for electronic engineers and electronic maintenance enthusiasts.

[Products Controller]: SQ-001 is based on 304 stainless steel nested ABS + PC shell, Integrated special power interface, Safety circuit design,Antistatic structure. The perfect combination of embedded  processor, dual temperature sensor and acceleration transmitter. Make SQ-001 realize intelligent temperature control between 100-400 degrees, more stable temperature, instantaneous temperaturerise, automatic sleep, over temperature alarm and other functions.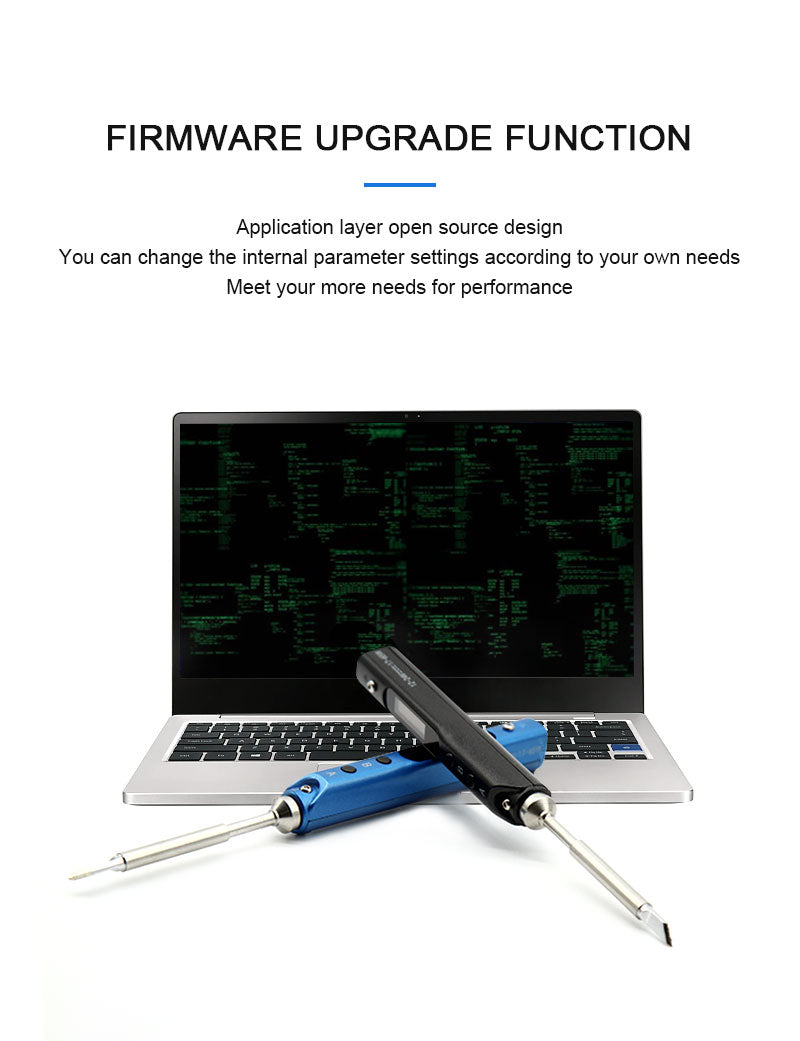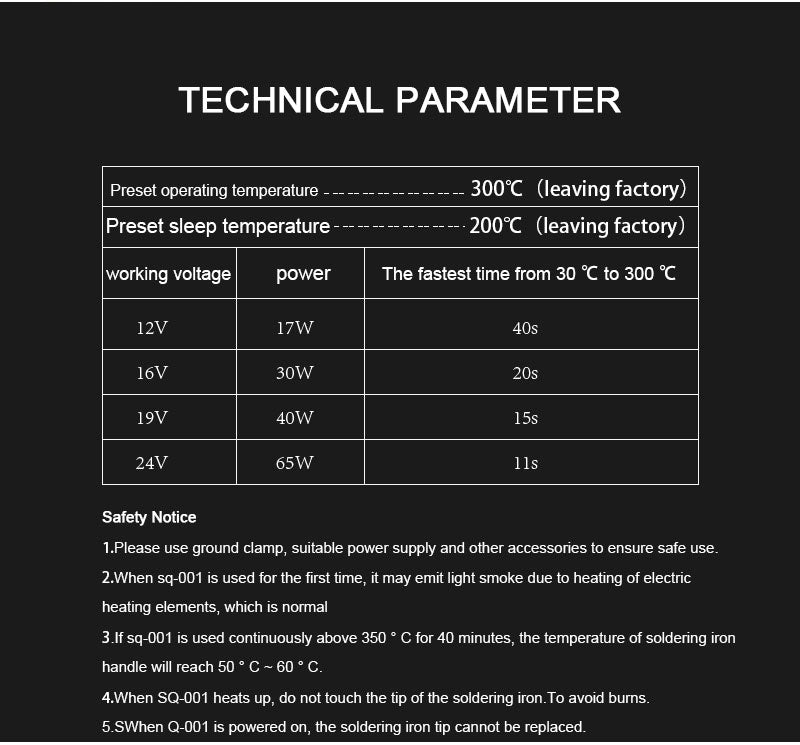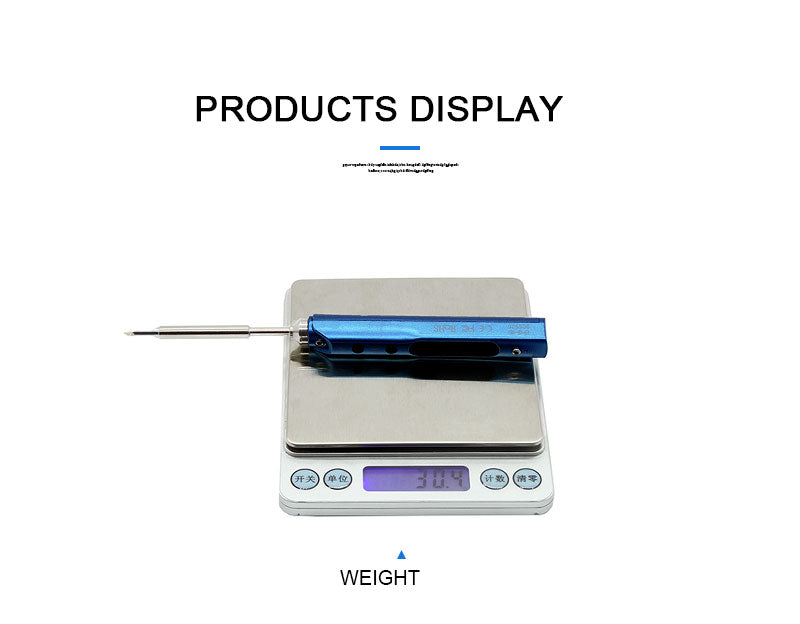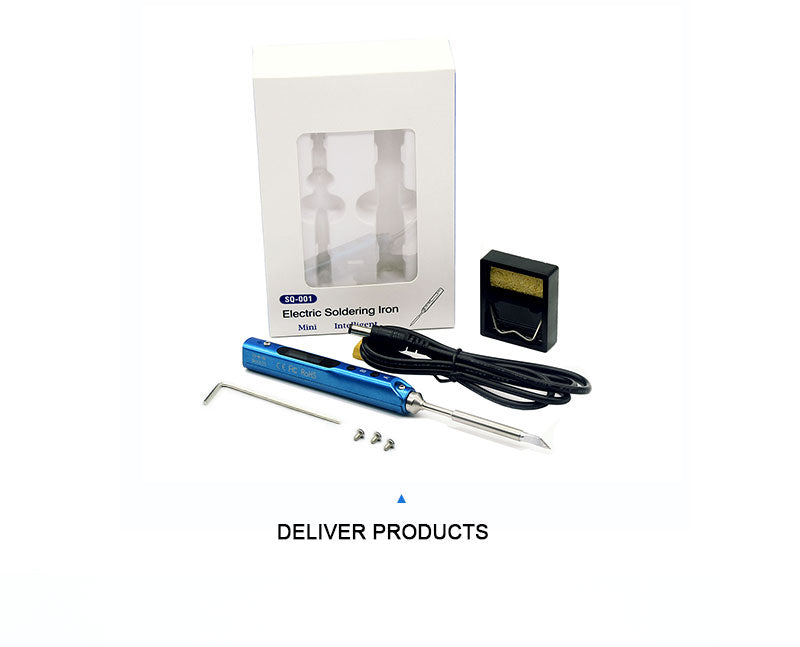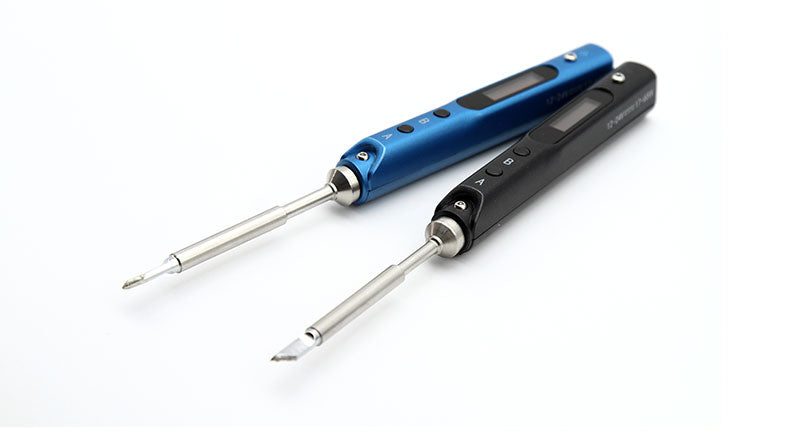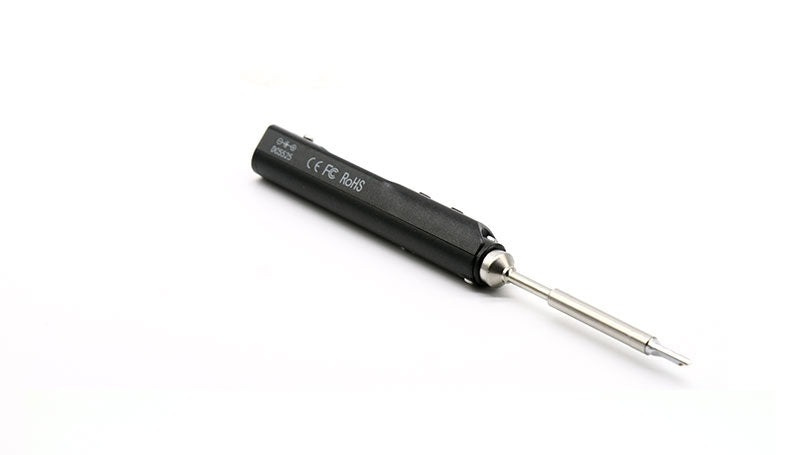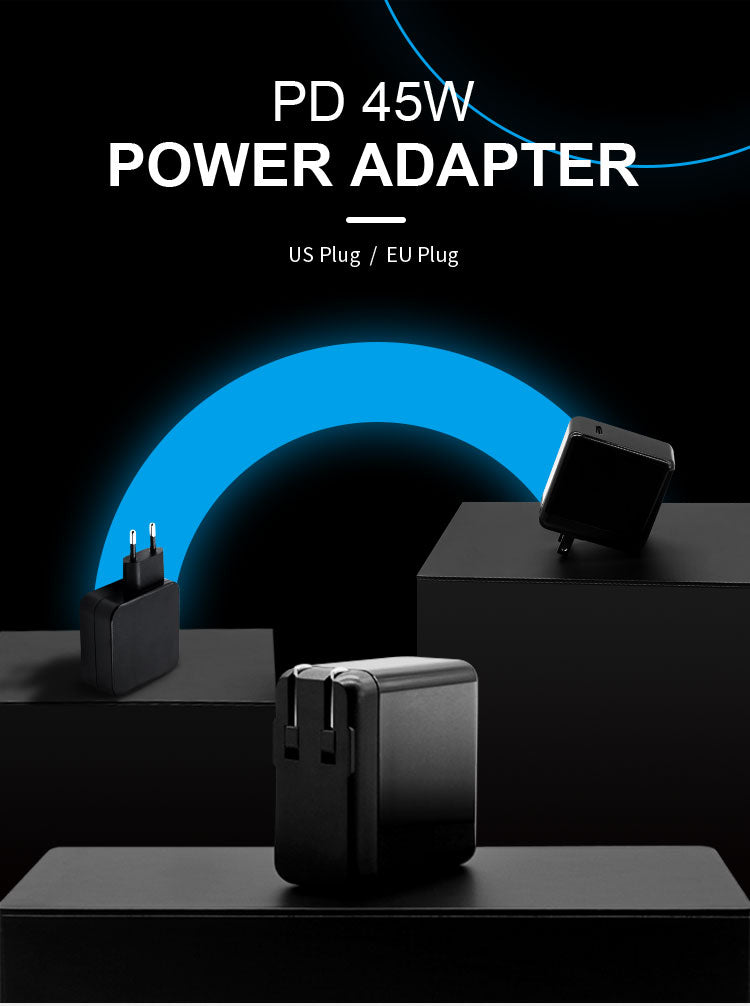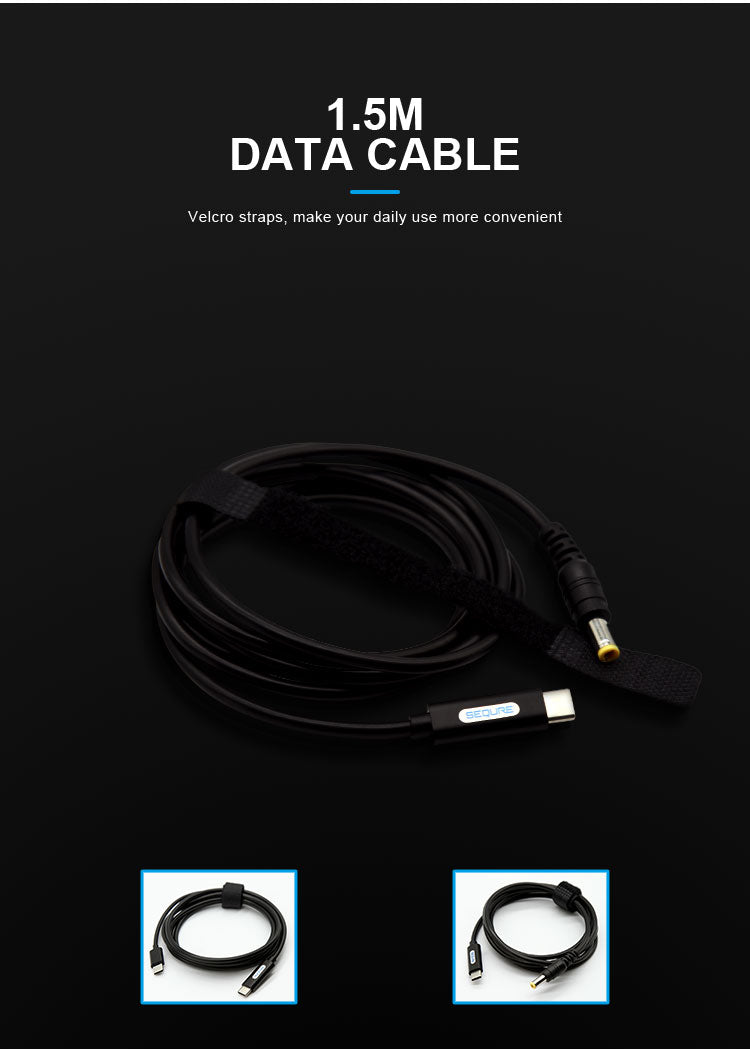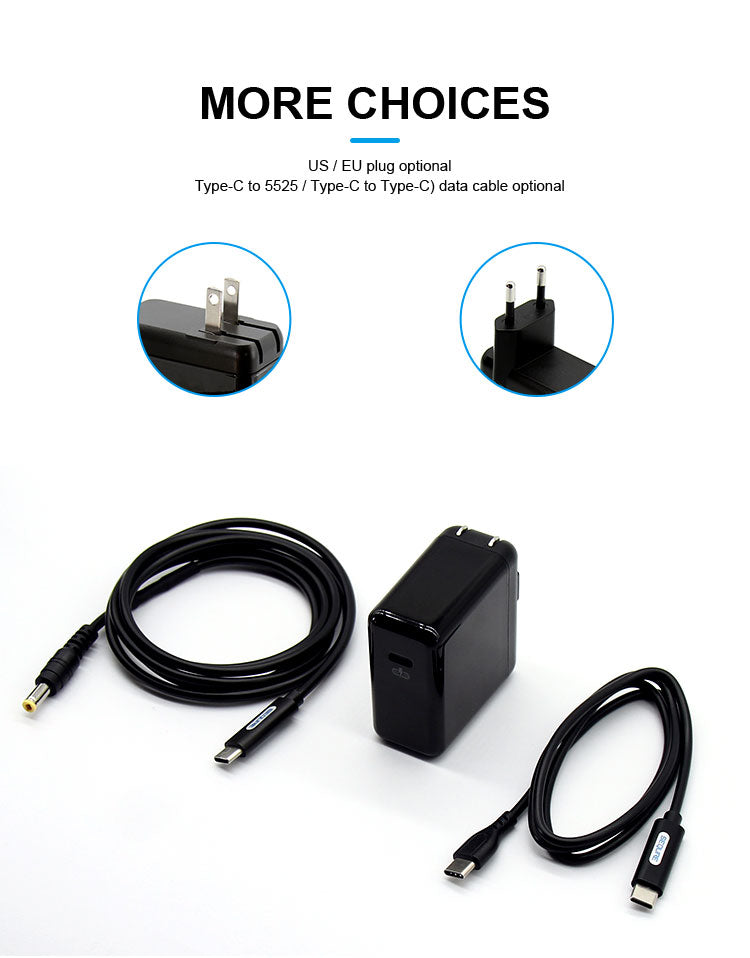 Why Choose US
With skilled professional technology and perfect after-sales service, SEQURE has always adhered to user demand-oriented, constantly developing innovative and upgrading its own products, and striving to build a new brand with wide visibility in the international counterparts.
Packing list:

1 x SQ-001 Mainframe (Black/Blue optional)
4 x Soldering Iron Tip (TS-B2,TS-BC2,TS-D24,TS-I)
1 x PD45W power adapter (US / EU plug optional)
1 x Instruction Manual
1 x Safety Instructions
1 x Soldering Iron Stand
1 x Hex Key
1 x XT60 Power Cable 
1 x lead free solder wire
1 x Tin absorbing wire
If you want to distribute our products, please contact us and we'll be glad to send you our price list.
Email: info@sequremall.com
To the Buyer: Dear customers, thanks for the support to Sequre. After your order is confirmed, please note the declare value on the checkout page, so that we can deliver the goods to you quickly.Wish you a happy life.
Sequre Team