[Products Details]: This Soldering Iron kit contains one SQ-001 Electric Soldering Iron, one 19V 3.42A power adapter and 4 Replacement Soldering Iron Tips (TS-B2,TS-BC2,TS-D24,TS-I),etc.  
[Products Advantages]: Lightweight design, easy to install and use, easy to remove and store, comfortable control handle, high-efficiency heating end, simple control interface. It is a favorite tool for electronic engineers and electronic maintenance enthusiasts.

[Products Controller]: SQ-001 is based on 304 stainless steel nested ABS + PC shell, Integrated special power interface, Safety circuit design,Antistatic structure. The perfect combination of embedded  processor, dual temperature sensor and acceleration transmitter. Make SQ-001 realize intelligent temperature control between 100-400 degrees, more stable temperature, instantaneous temperaturerise, automatic sleep, over temperature alarm and other functions.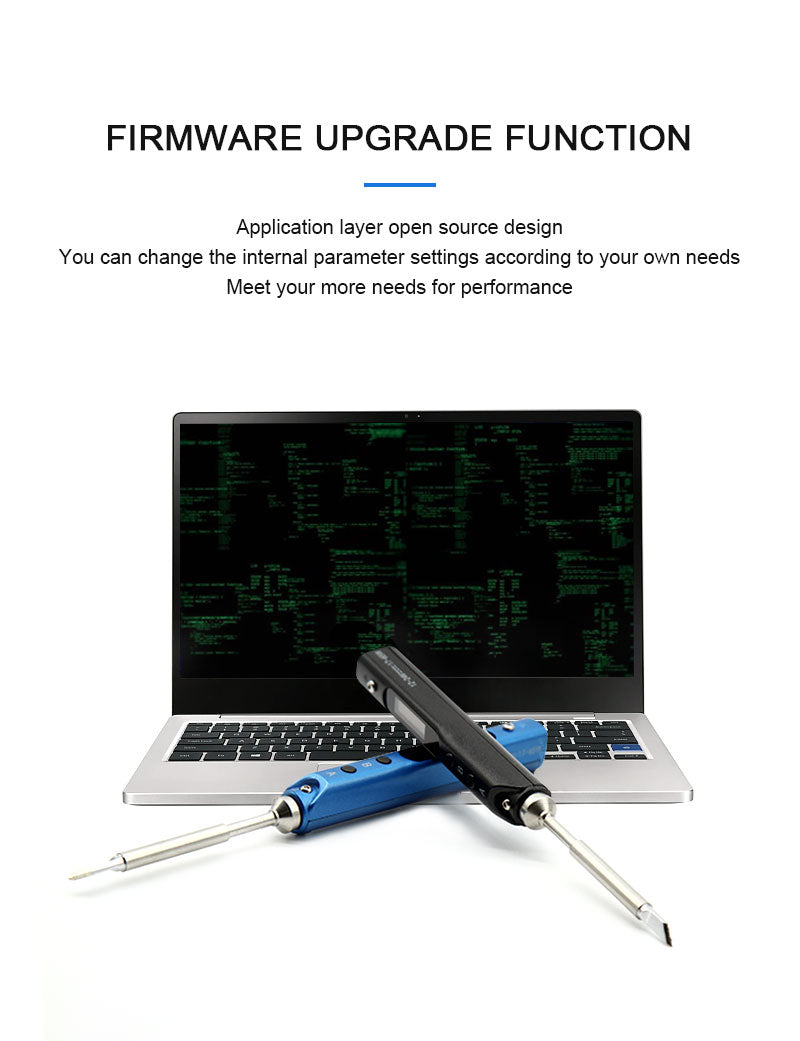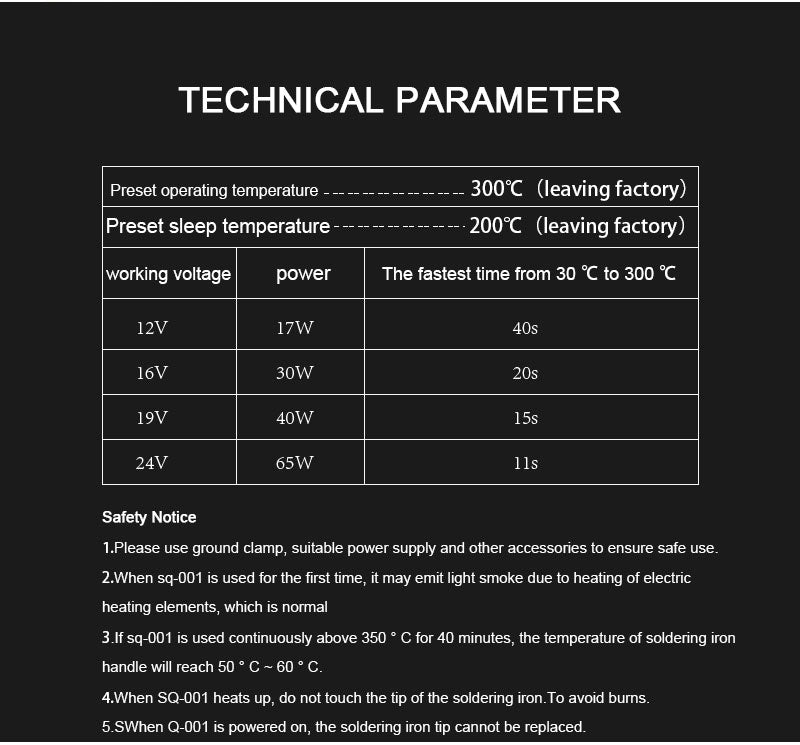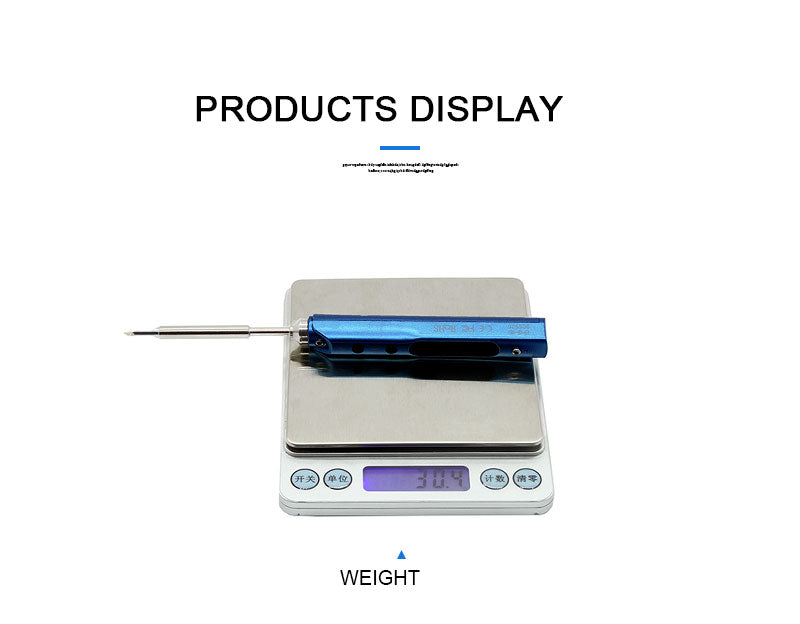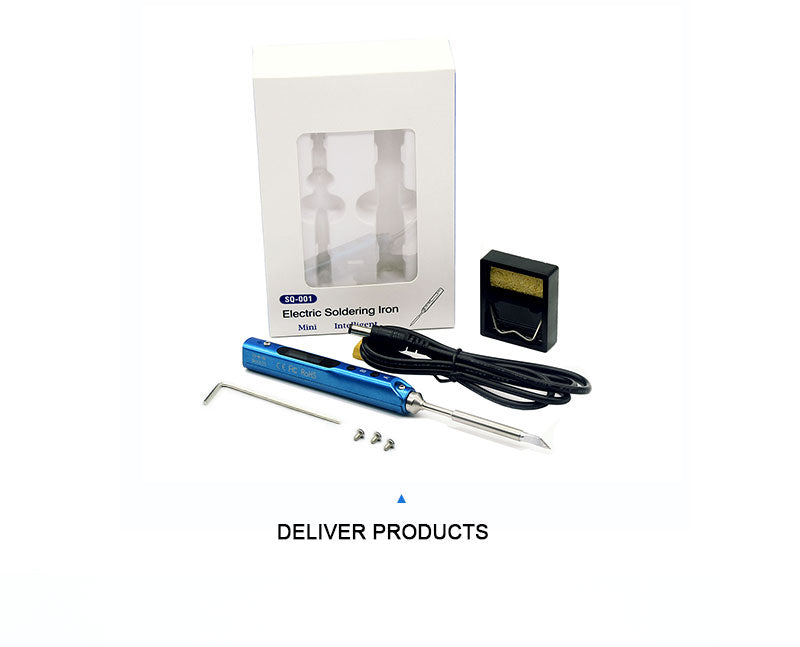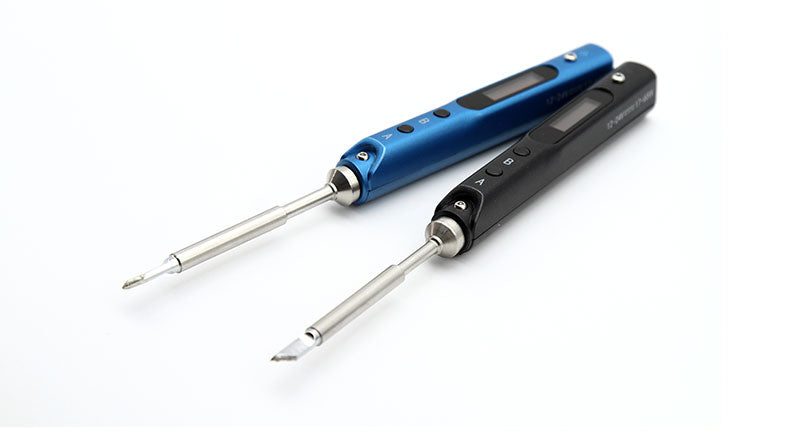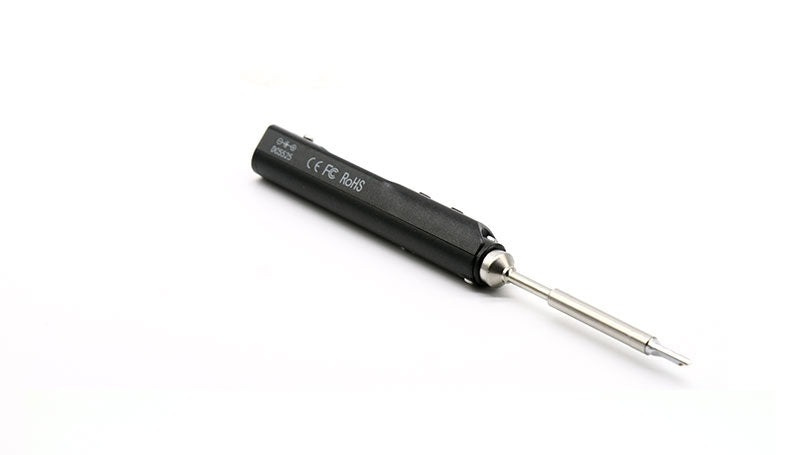 Why Choose US
With skilled professional technology and perfect after-sales service, SEQURE has always adhered to user demand-oriented, constantly developing innovative and upgrading its own products, and striving to build a new brand with wide visibility in the international counterparts.
Packing list:

1 x SQ-001 Mainframe (Black/Blue optional)
4 x Soldering Iron Tip (TS-B2,TS-BC2,TS-D24,TS-I)
1 x 19V 3.42A power adapter (US / EU / UK / AU plug optional)
1 x Instruction Manual
1 x Safety Instructions
1 x Soldering Iron Stand
1 x Hex Key
1 x XT60 Power Cable 
1 x lead free solder wire
1 x Tin absorbing wire