The STM32 step motor with holding torque of 420mN.m. It is ideal for the 3D printers applications.

Electrical Specification:
Rated Voltage:3.6V
Rated Current: 1.5A / phase
Holding Torque:≥420mN.m

Wire Connection:
Black(A+), Green(A-), Red(B+), Blue(B-)

WARNING:
As a stepper motor, it should connect to a constant current or chopper driver. Connecting the motor directly to a power supply will destroy the motor.
To choose a driver, please make sure the driver output current not higher than motor rated current, and voltage not higher than 36V.
Please take care of wires coils order when you connecting to driver or it will damage your driver.

Number of Leads: 4;Phase: 2; Rated Current: 1.5A
Rated Voltage: 3.6V; Positioning torque : 15 mN.m REF
Country of Manufacture: CHINA; Material: Metal; Net Weight: 364g; Package Content: 1 x Stepper Motor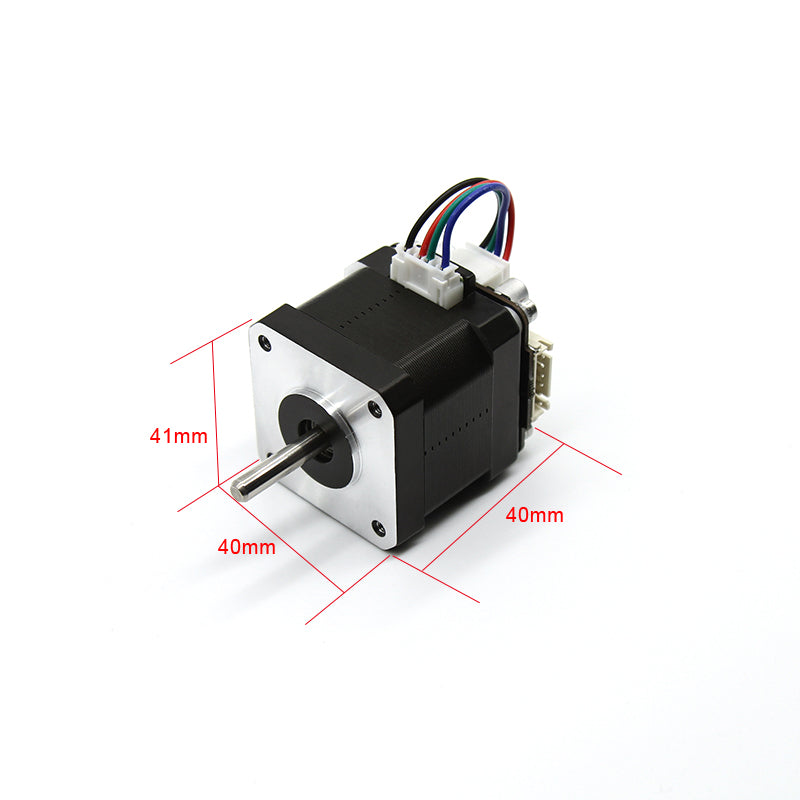 Package Include
1× complete machine
1× 6P cable

1× instruction manual

Note: The product is installed and tested by our professional staff, and you can use it
normally when you receive the goods.
To the Buyer: Dear customers, thanks for the support to Sequre. After your order is confirmed, please note the declare value on the checkout page, so that we can deliver the goods to you quickly.Wish you a happy life.
Sequre Team